When it comes to discounts, no single program affects as many new cars and trucks than the GM Supplier Discount. Unlike most monthly Chevy deals, Supplier Pricing promises upfront savings and hassle-free experience. So what is the discount and how is it calculated? Here's what you need to know.
Programs and incentives can be subject to change. Be sure to check with your dealer for the latest info.
Updated February 2020
What Is The GM Supplier Discount?
On the surface, the GM Supplier Discount is a program meant to reward suppliers and certain businesses that work with GM. However, Supplier Pricing actually forms the basis for a variety of other programs.
Examples include the GM College Discount, the GM Military Discount, and GM Educator Discount. We also see GM Supplier Pricing offered to the public at different times of the year like the brand's annual Costco promotion.
So why is Supplier Pricing so important? Because it's calculated in the same way across all of these programs.
How it's calculated: Dealer Invoice Price With Applicable Options + Destination Charge + $200 Program Fee
Sound simple? That's because it is. The program is designed to provide a hassle-free discount and a simpler buying experience. It's like Ford Plan Pricing but a bit less complicated. In most cases, you may be able to combine the savings with other incentives.
Certain corporations and professional organizations may also be eligible (even Taco Bell). To get the discount, you'll need to generate an authorization code on the GM program website. Codes can be taken to any participating dealer within 90 days.
Not sure if your company is eligible? GM has a handy lookup tool.
Is GM Supplier Pricing Any Good?
Considering that you can generally combine it with many types of incentives for buying & leasing, GM Supplier Pricing can represent a solid deal. In the case of a 2020 Chevy Camaro SS, that can equate to over $1,300 in potential savings.
Having said that, GM sometimes offers Employee Pricing that can equate to double-digit savings on some models. It's also worth considering that a price you negotiate could save you more money than Supplier Pricing.
Dealers can sell cars for whatever price they like, and circumstances could enable you to save more money outside of the program. We recommend exploring your options before making a decision. The result could surprise you.
One advantage with Supplier Pricing is the absence of regional advertising fees. That may not sound like a big deal, but it can amount to serious cash given that some parts of the country have fees as high as 2% of a vehicle's MSRP.
See This Month's Top Chevy Deals »
Models Eligible For GM Supplier Pricing
GM Supplier Pricing is available on just about every Chevrolet, Buick, GMC and Cadillac model. Even hot sellers like the Chevy Camaro are eligible, although certain cars like the 2020 Corvette sadly remain excluded as of this writing.
Another important exclusion has to do with certain base models dealers tend not to keep in stock. For Chevrolet, those consist of L versions of the Malibu, Equinox, Blazer, Traverse, and the Colorado Base. For Buick, it's 1SV variants of the Regal and the Encore Base. For GMC, it's SL versions of the Acadia, Canyon, and Terrain.
Looking to score a college grad discount? While GM offers a deal involving Supplier Pricing on most brands, Cadillacs are excluded.
GM Supplier Pricing Examples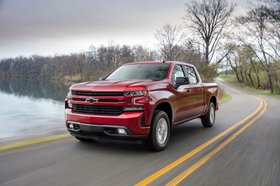 MSRP: $46,395
Supplier Discount: $2,344
Available Cashback: $8,000
Total Savings: $10,344 Off MSRP
Supplier Price After Cashback: $36,052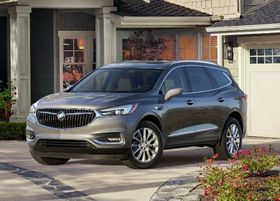 MSRP: $57,295
Supplier Discount: $2,281
Available Cashback: $4,000
Total Savings: $6,281 Off MSRP
Supplier Price After Cashback: $51,014
Note: Examples are based on current offers and may vary by region. Figures based on a Los Angeles location.
Our Take
GM Supplier Pricing can clearly save eligible shoppers money, especially when combined with other incentives. However, there may not be a noticeable advantage in competitive markets where dealers may already be advertising low prices. Shoppers who dislike negotiating may appreciate not having to haggle.
Ready to see your discounted price? Check out the official program website for details. Or, research current models using the links below.