If you're in the market to buy a full-sized GM truck, you may see higher prices ahead of the Presidents' Day holiday. Based on our analysis, a key difference in truck incentives has effectively increased prices for the Chevy Silverado and GMC Sierra by up to $3,250 and raised the cost of a loan by roughly $45/month.
According to dealer incentive bulletins, GM Financial is no longer offering Down Payment Assistance on either truck. While both the 2021 Silverado and Sierra still offer buyers 0% APR for 72 months, you'll no longer find $2,500 in Down Payment Assistance this month in the case of the Silverado or $2,750 on the Sierra.
Unlike the average truck rebate, this was a discount you could combine with zero-interest financing. To make matters worse, GM is also no longer offering a $750 conquest bonus to get shoppers to switch from a non-GM brand. The amount on the Sierra has fallen to $250 and has been totally eliminated on the Silverado.
That's a combined swing in price of $3,250 for each truck.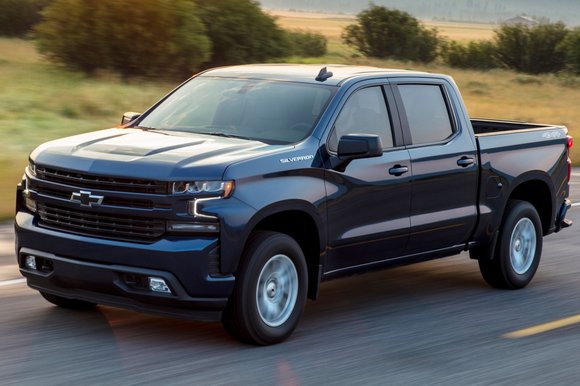 On a $50,000 Silverado, offers in January enabled a buyer to finance from as little as $649/month before taxes & fees. Now, the elimination of the two bonuses has raised that to $694. That translates to a price increase of $45/month, a sizeable amount for a new truck loan consisting of monthly payments for up to 6 years.
Oddly enough, that's still a lot better than what you'll find on the redesigned Ford F-150. Even with the Presidents' Day holiday less than a week away, Ford Credit's lowest 72-month rate is still 6.9% APR. Given that this would entail over $11,000 in interest on a $50,000 truck, we consider it a lousy deal for the money.
Truck incentives can be difficult to predict. After all, just a few months ago, a year-end Employee Pricing deal promised buyers double-digit savings as large as $10,138 in the case of the Sierra. The latest offers are clearly quite different and could give consumers a possible reason to wait rather than buy now.
Current Chevy and GMC offers end March 1, 2021.