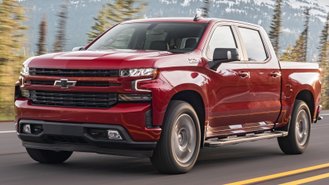 Amidst a growing nationwide truck shortage, GM is taking extraordinary steps to help buyers take advantage of unprecedented incentives. According to a bulletin sent Friday to dealers, Chevy and GMC are essentially offering to freeze deals where they're at to prevent shoppers from missing out in the event things change.
The new program is meant to help buyers in case the truck they want is not currently available and either advertised rebates drop or financing rates rise by the time the vehicle arrives at their local dealer. The move comes as it becomes increasingly apparent that dealers in the U.S. are starting to run out of trucks to sell.
For example, one major third-party listing site shows around 28,000 Chevy Silverados available nationally. Last month, the same site listed nearly 44,000 trucks. Although truck sales have been less affected by COVID-19 than other segments, production stoppages have created challenges for both consumers and dealers.
To take advantage of GM's program, buyers will need to work with a dealer to place an order and take delivery within 30 days of its arrival. Having said that, there are some important quirks about the offer that shoppers should know about.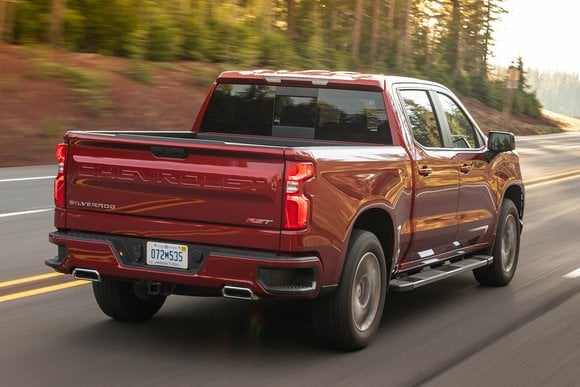 First, the program focuses exclusively on the company's light-duty trucks. That means that the only vehicles eligible are the 2020 Chevy Silverado 1500 and GMG Sierra 1500. If you're interested in an SUV or another truck like the Chevy Colorado or redesigned Silverado 2500HD, there are no such options available.
That could be disappointing given that offers have already been scaled back in May. For example, a 120-day payment deferral is no longer stackable with 84-month financing at 0% APR. We've also found that some of GM's best deals have started to favor GMC models over vehicles from the mainline Chevrolet brand.
Next, GM's program favors buying over leasing. For example, Chevy will essentially extend this month's $6,000 rebate on Silverado Crew Cabs or 0% APR for 84 months, but none of the latest lease deals. That's bad news given that current offers can make a $41,000 Silverado cheaper to lease than a Chevy Sonic.
Although we can't predict what truck offers will look like in June, lower inventory and scaled-back offers could spell trouble for bargain-hunters looking to buy amidst the country's growing push to reopen during the coronavirus pandemic. As usual, CarsDirect will provide ongoing coverage as the situation develops.
Current offers end June 1.