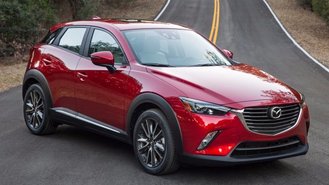 As a top-rated subcompact crossover, the 2016 Mazda CX-3 is certainly a compelling choice. Its refined interior and driving manners have impressed reviewers. However, special offers thus far have focused on leases. This month's featured deal has the benefit of $0 due at signing, and a lower payment compared to last month. But is it really a good deal? And are there better values this month? Here's what you need to know.
Deal overview
Through December, Mazda is offering the 2016 CX-3 Sport with all-wheel drive for $259 per month for 39 months and $0 due at signing. The deal comes with an allowance of 12,000 miles per year and is set to expire January 4.
Finance offers revolve around an offer of 1.9% APR for up to 63 months. Like most Mazda models, there are no cash back offers.
Our analysis
This month's lease deal ranks as a pretty good deal for the money. Factoring the payment and amount at signing, the effective lease cost is $259 per month.
This month's offer is a bit different from before since the payment has been cut $30 and Mazda is offering the more expensive Sport with all-wheel drive as opposed to the front-wheel drive variant last month.
Month over month, this is a huge improvement. Part of the reason is that Mazda is giving dealers up to $1,125 to help achieve that payment. Shoppers looking to lease are set to get a lot more for their money in December.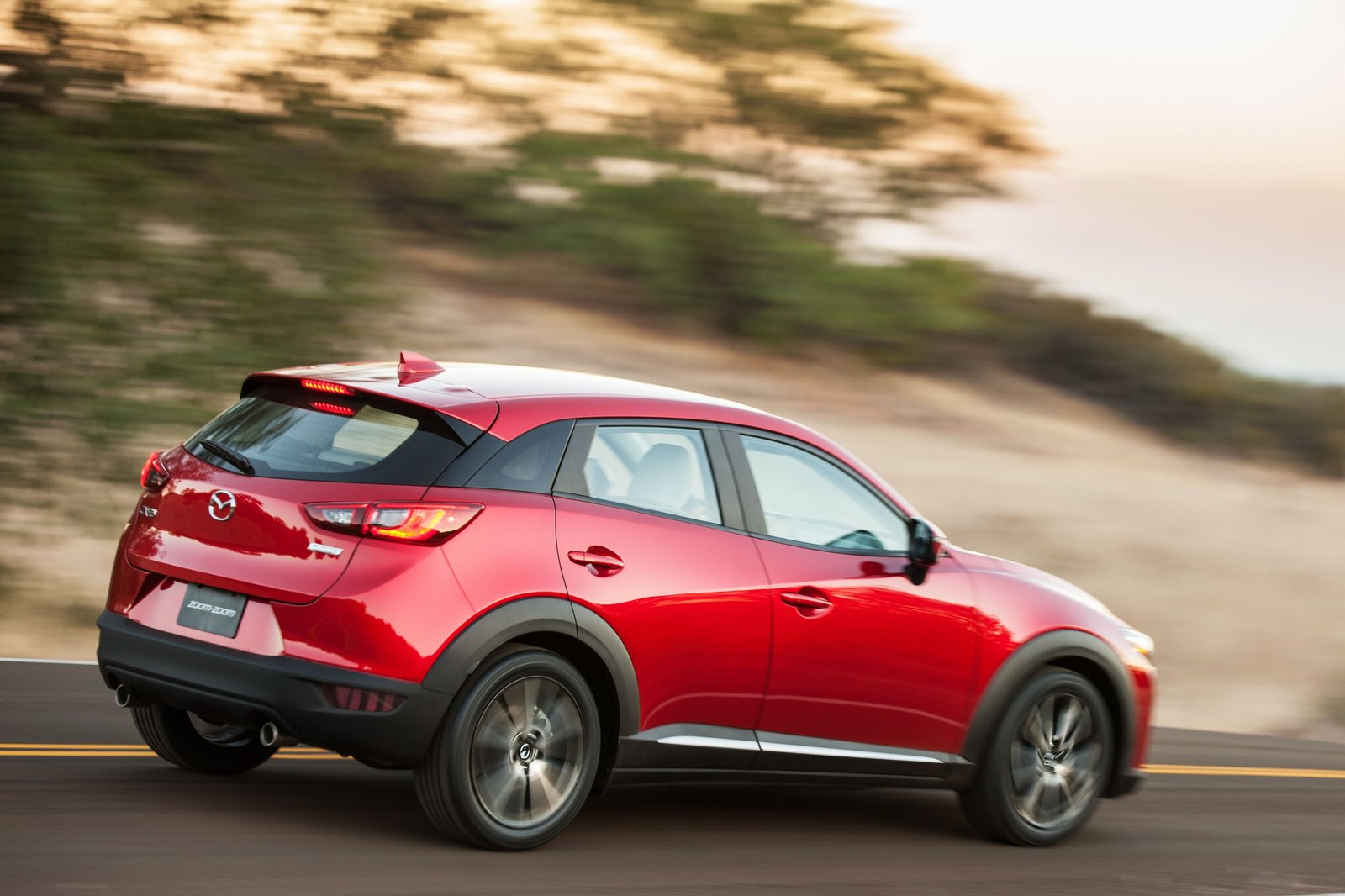 Chief Comparisons
The field of subcompact crossovers has certainly become filled with a number of spunky, fuel-efficient choices. MSRP prices may look similar, but the reality is that deals make them considerably different when it comes to value.
For example, the Jeep Renegade can be leased from $199 for 39 months with $3,299 due at signing for the 2015 Sport model with front-wheel drive and automatic. However, this ranks as a poor value when you consider its high effective cost of $284 per month.
In comparison, the CX-3 is $15 less per month despite being a more expensive vehicle on paper. Opting for the 2016 Renegade is even worse- at $314, it has a higher effective lease cost than a 2016 Ford Escape SE ($296) or 2016 Honda CR-V LX ($306).
One alternative worth considering might be the Chevy Trax. With an effective lease cost of $227 per month for the 2015 LT model, it ranks as the best deal on a small crossover. The model has been popular with shoppers looking for a surprisingly roomy crossover that's easy to live with.
If you're looking for a deal on the Honda HR-V, you may be in for a wait. Like the popular Fit that it's based on, it remains red-hot and isn't expected to get any new lease or APR offers in the foreseeable future.
See all of this month's top small crossover leases>>
Our take
This month's deal on the CX-3 is certainly a better value compared to last month. Competitors may advertise a similar MSRP, but a closer look reveals some clear winners and losers when it comes to deals.
Get your price on the 2016 Mazda CX-3>>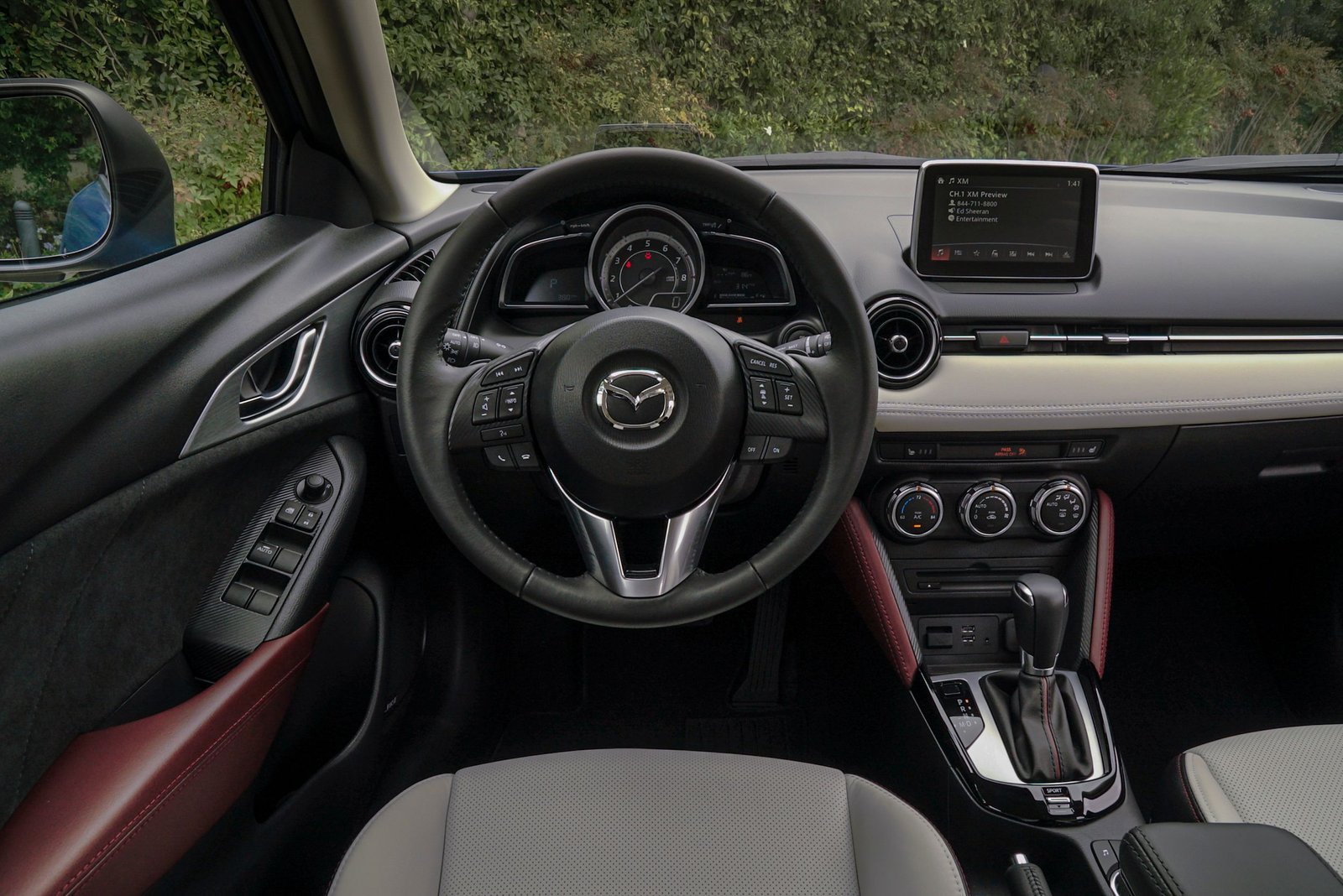 For an easy way to find the best deals, visit the CarsDirect Deals Page for the latest deal-related news and analyses. Browse expert buying advice updated monthly on nearly 300 models for insider insights you'll only find at CarsDirect. Be sure to sign up for email alerts to have the latest deals delivered straight to your inbox.
Offers listed here are based on a resident in Southern California and may be subject to change. Most lease offers are for well-qualified buyers based on available credit and exclude tax, license, title, registration, document fees and insurance. Not all buyers may qualify. Please check with your CarsDirect Trusted Dealer to confirm details and eligibility.