Over a dozen auto manufacturers are offering military car discounts in 2023. However, these military car deals can vary and encompass different branches of service. In most cases, veterans, retirees, as well as spouses, and members of the same household may be eligible for car deals when buying or leasing.
We looked at military rebates on new cars from just about every brand and can help you understand what to expect as a member of the military looking to buy a car. Here's what you need to know about how to get a military discount and where the best deals are in 2023.
Updated April 8, 2023
How To Get A Military Car Discount
If you're active-duty military, there's generally a straightforward process for obtaining military discounts. In some cases, you may be eligible for a flat rebate on top of current offers.
For example, Ford offers a set cash bonus in addition to current offers. Others, like Toyota, offer a rebate with the caveat that it must be applied toward a finance or lease contract.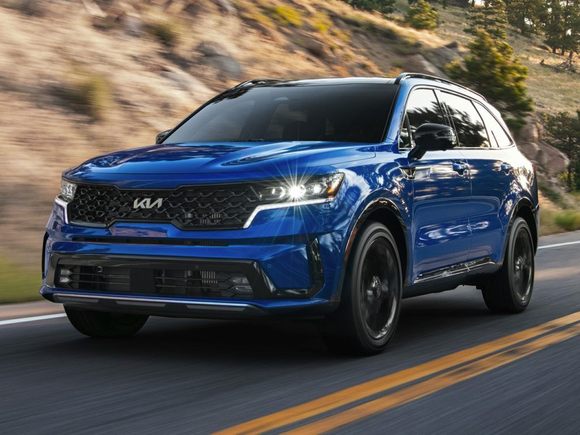 To be eligible for military rebates, car shoppers typically need to be affiliated with any of the following branches. In most cases, programs can even be applied to veterans and retirees. The scope can vary for each automaker, so be sure to check with your dealer for the latest program information.
Air Force
Army
Coast Guard
Marine Corps
National Guard
Navy
Reserve
Space Force
Are Military Car Rebates Any Good?
In the past, military rebates have offered the chance to score an upfront discount on your favorite car or truck. However, market conditions have forced some automakers to change their discount programs. For example, GM no longer offers Supplier Pricing and now has a $500 cash rebate deal on most models.
Some of these military deals on cars are better at certain points in the year. For example, brands like Hyundai and Mitsubishi have doubled their military discounts to $1,000 around Veterans Day, making it a better time to buy a car. Sadly, a global chip shortage has caused most major brands to offer fewer incentives.
Since rules and amounts can change, be sure to check program terms carefully. Together with advertised offers, the combined savings could save you serious money. Below you'll find some of the best military discounts available to qualified buyers in 2023.
Cadillac Military Rebate Program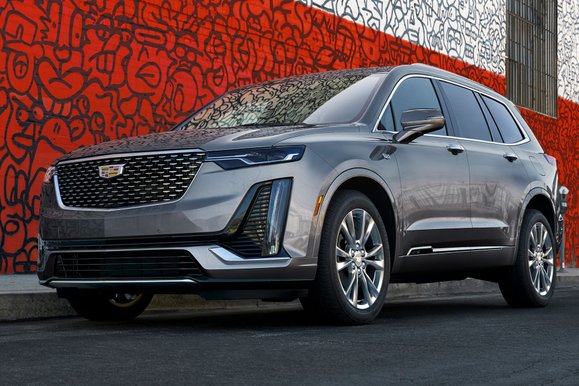 GM now offers Cadillac customers a $1,000 military discount on most models. That's double the $500 military rebate available when buying or leasing a new Chevy, Buick, or GMC vehicle. You can combine the incentive with other deals, plus transfer the offer to members of the same household.
While this is on par with competing luxury brands, it's nowhere near as good as a previous offer involving GM Supplier Pricing. With that incentive, buyers could score a haggle-free discount on many popular models. Eligible groups include active military, reservists, veterans, retirees, and their spouses.
Ford Military Discount Program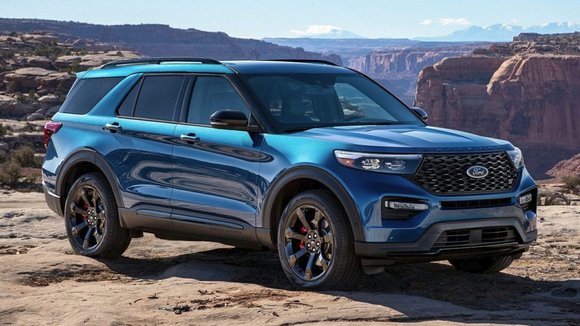 Ford's Military Appreciation Bonus Program involves a $500 bonus for buying & leasing.
In most cases, you can combine the discount with other incentives like cashback and APR deals involving 0% financing. Eligible groups include active military, reservists, retirees, and veterans within 2 years of separation. Spouses, surviving spouses, and other household members are also eligible.
That said, shoppers should know that Ford sometimes increases the discount around Memorial Day.
Toyota Military Rebate Program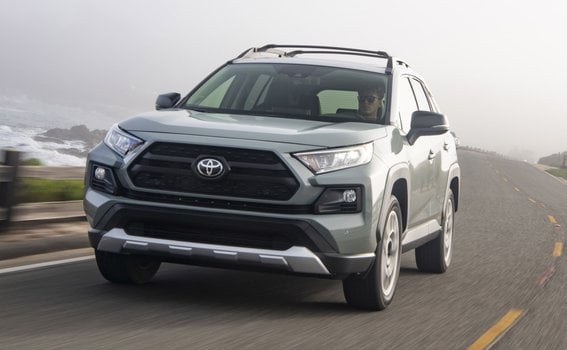 Toyota's Military Discount Program offers a $500 military bonus. Unlike some of its competitors, the offer requires taking out a loan or leasing through Toyota Financial Services (TFS).
Those eligible for the offer include active military, reservists, and retirees. Veterans are also eligible within 2 years of discharge. Spouses and other household members are also eligible.
To get the biggest discount, consider stacking the offer with cash incentives. However, since there's a financing requirement, you may need to take out a loan at non-promotional standard rates. Alternatively, Toyota generally offers the option to choose low-interest financing instead of rebates.
Top Military Car Discounts
Here are some additional examples currently available to shoppers. Programs can change, so be sure to check with your local dealer for the latest offers.
| | | | | | |
| --- | --- | --- | --- | --- | --- |
| Manufacturer Discount | Requires Financing? | Discount | Who's Eligible | Program Details | Current Lineup |
| Acura Military Discount | Yes | $750 | Active Duty, Reserve, Retired, Veteran & spouses | View Acura Program Info | Explore |
| BMW Military Discount | Yes | Up to $2,000 | Active Duty, Reserve, Retired, Veteran & families | View BMW Program Info | Explore |
| Ford Military Discount | Yes | $500 | Active Duty, Reserve, National Guard, Retired, Veteran, spouses & family household members | View Ford Program Info | Explore |
| Genesis Military Personnel Program | No | $500 | Active Duty, Reserve/National Guard, Retired, Veteran & spouses | View Genesis Program Info | Explore |
| GM Military Discount | No | $500 to $1,000 | Active Duty, Reserve/National Guard, Retired, Veteran & spouses | View GM Program Info | Explore |
| Honda Military Discount | Yes | $500 | Active Duty, Reserve, Retired, Veteran & spouses | View Honda Program Info | Explore |
| Hyundai Military Discount | No | $500 | Active Duty, Reserve/National Guard, Retired, Veteran & spouses | View Hyundai Program Info | Explore |
| Kia Military Discount | No | $300 | Active Duty, Reserve, Retired & spouse | View Kia Program Info | Explore |
| Lexus Military Reward | Yes | $1,000 | Active Duty, Retired, Veteran (within 2 years of separation) & family household members | View Lexus Program Info | Explore |
| Mazda Military Appreciation | No | $500 | Active Duty, Reserve, Retired, Veteran & family household members | View Mazda Program Info | Explore |
| Mitsubishi Military Discount | No | $500 | Active Duty, Reserve, Retired (20 years of duty) & Veteran (within 2 years of separation) | View Mitsubishi Program Info | Explore |
| Nissan Military Discount | No | $500 to $1,000 | Active Duty, Reserve, Retired (20 years of duty) & Veteran (within 2 years of separation) | View Nissan Program Info | Explore |
| Subaru Military Discount | Yes | $500 | Active Duty, Reserve, Retired & Veteran (within 12 months of separation) | View Subaru Program Info | Explore |
| Toyota Military Rebate | Yes | $500 | Active Duty, Reserve, Retired, Veteran & household members | View Toyota Program Info | Explore |
| VW Military Discount | Yes | $500 | Active Duty, Retired (20 years of duty), Veteran (within 2 years of separation) & family household members | View VW Program Info | Explore |