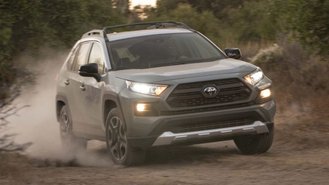 Some relief could be on the horizon for consumers dealing with high used car prices. According to a report this week from Cox Automotive, "retail price increases have slowed to the point that last week was likely the peak." However, cost-conscious shoppers wondering when used car prices will drop could be in for a wait.
According to Ally Financial, used car pricing in the 2nd quarter was up over 40% compared to the previous year. Even if the pace of used car price increases is slowing, it may be a long time before consumers begin to feel a sense of normalcy. Ally predicts that used car values could remain elevated as far out as 2023.
That echoes a statement from valuation site Black Book to The Associated Press forecasting prices to remain well above 2019 levels for "the next several years." The report also cites Edmunds data showing that low-income buyers have been paying 31% more for high-mileage cars with over 100,000 miles on the odometer.
High used car prices are largely the result of strong demand because of a chip shortage stifling new car production. While brands like Ford say they're beginning to recover, the fact is that major automakers are still experiencing serious manufacturing delays. This has subsequently caused new prices to skyrocket.
Things may be improving, but it appears used car prices may not return to normal for quite some time. Cox Chief Economist Jonathan Smoke cast doubt on that possibility to The Associated Press, stating that it "would require a major decline in demand and a simultaneous expansion in supply. Neither are likely to happen."