Update (5/13/20): We've updated this article based on the latest offers. The original version was published April 7.
At least a dozen brands have introduced special car discounts for healthcare workers on the front lines of the coronavirus pandemic.
In some cases, medical professionals can now get special pricing and as much as $2,500 in savings previously limited to other groups.
Here's a list of what we're seeing based on the latest new car deals. Stay informed with our ongoing COVID-19 deal coverage from every major brand.
FCA (Chrysler, Dodge, Jeep, RAM)
New
Effective May 5, FCA has extended its First Responder Bonus Program to healthcare professionals. Through June 30, medical doctors, nurses, physician's assistants, and more are eligible for a $500 cash allowance toward the purchase or lease of select vehicles.
Most models are eligible, including newer choices like the 2020 Jeep Gladiator and RAM 1500. Even select FIAT and Alfa Romeos are eligible since they fall under the umbrella of Fiat Chrysler.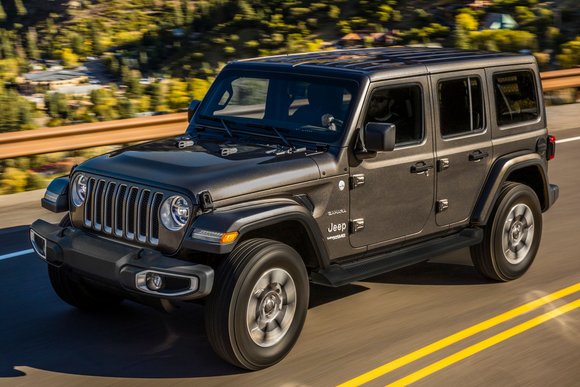 Previously, the offer focused on traditional first responder categories like EMTs, fire department personnel, and police.
Shoppers should be aware that FCA is also offering 0.9% APR for 84 months on select models, although the offer isn't quite as good as a March deal involving 0% APR.
We recommend contacting your dealer for full details as far as program compatibility.
GM (Chevy, Buick, Cadillac, GMC)
As of April 1, GM has expanded its First Responder Discount to include healthcare professionals. The program involves GM Supplier Pricing, a prenegotiated discount equal to the dealer's invoice price plus a $200 program fee.
Participating brands include Chevy, Buick, Cadillac, and GMC. To qualify, simply show proof in the form a paystub from the last 30 days. This is a national offer set to end on June 30. But that's not the only deal right now.
Dealer incentive bulletins reveal that healthcare workers can combine the offer with a separate deal involving 0% financing for 84 months, although that promotion has some important limitations worth knowing about.
Ford offers a similar form of discounted pricing called Plan Pricing, but there are no signs yet that the automaker is making it available to healthcare workers. That said, the company is offering 0% financing for 84 months.
Honda
The Honda First Responder & Healthcare Professional Appreciation Program offers a $500 discount when financing or leasing through Honda Financial. In the case of Acura, the company's luxury brand, a larger $750 bonus is available.
Medical doctors, nurses, physician assistants, and technicians with an ID or other approved credential are eligible through July 6.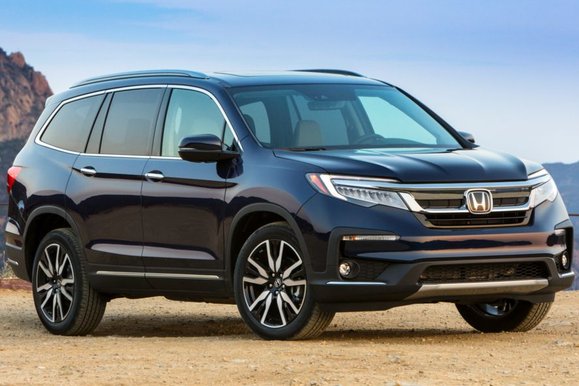 All Hondas are eligible and the offer can be combined with other incentives like this month's $1,000 loyalty discount. All Acuras are eligible except for limited-edition PMC models and the NSX.
Those looking to lease vehicles like the 2020 Honda Pilot will find payments up to $30/month cheaper than March plus a slew of expanded financing options.
Hyundai
Starting April 3, Hyundai has extended its $500 First Responder Program to include healthcare professionals. Here, healthcare professionals and hospital employees can qualify for the same discount previously limited to EMTs and firefighters.
As before, Hyundai is also offering 0% APR for 84 months on select vehicles. Previously limited to 2019 models, the deal was expanded in April to include 2020 vehicles like the Elantra sedan and Tucson SUV but as of May focuses on just the Tucson.
There's also a 90-day deferral available on your first month's payment, although this is down from a 120-day offer in April.
Hyundai's First Responder Program ends June 1.
Mazda
Updated
Through June 1, Mazda is offering the First Responder & Healthcare Worker Appreciation Program in most parts of the country. In places like the West Coast and Northeast, it's worth an extra $500 off any new vehicle. The offer can be combined with this month's $1,500 loyalty discount.
The brand is also now offering healthcare workers free oil changes.
To show eligibility, healthcare workers will need to provide a pay stub, current business license, or other approved proof of employment or ownership of a healthcare facility.
In response to COVID-19, Mazda is also offering no payments for 90 days and rates as low as 0% APR on most of its vehicles.
Volvo
Volvo is extending its loyalty discount to first responders, medical personnel, and even teachers. Depending on where you live, that can be worth as much as an extra $2,500 when buying and $2,000 when leasing in places like the Northeast. To show proof of eligibility, simply bring a copy of our current paystub.
Those looking to buy will find unusually good financing rates as low as 0% APR. Compared to last month's offers, our analysis finds that this can translate to an advantage of over $3,000 in money saved in interest costs for a $40,000 vehicle. Current offers end June 1.
Our Take
Healthcare workers are shaping up to be the unsung heroes of the coronavirus pandemic, facing critical shortages in personal protective equipment (PPE) in the wake of a virulent pandemic the likes of which most Americans have never experienced before.
Nearly two dozen brands are now offering better rates and special programs to help consumers. While some of these discounts may not sound like much, we think it's about time more companies recognized the vital contributions of frontline medical workers.
Explore All Coronavirus Car Deals & Programs »