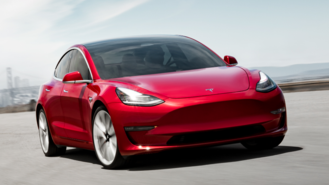 Despite debuting barely over a month ago, the $35,000 Model 3 Standard is no longer listed on Tesla's website and can only be purchased or leased by asking for it directly. Now, we've finally learned just how much it costs to lease.
According to Tesla Finance, the Model 3 Standard can be leased from $469 for 36 months with $5,115 due at signing. That's based on an MSRP of $36,200 with destination and includes an allowance of 10,000 miles per year.
Plan to drive more? Extending that to 12,000 miles increases the payment to $479. With 15,000 miles, the payment is $499. As previously announced by Tesla, it's important to note that there's no purchase option once the contract is up.
Unlike most leases you'll find on Tesla's website which are merely estimates, the numbers above include estimated taxes & fees (in this case, based on a California location). For more precise numbers for other states, you'll have to contact Tesla directly.
However, the automaker doesn't make it easy.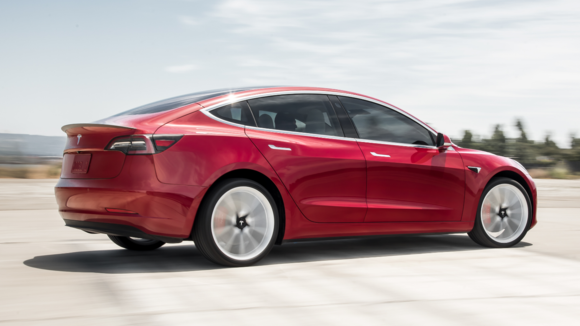 Initially, a representative stated via chat that the Standard wasn't eligible for leasing. Then, a salesperson reached by email said leasing was possible, and never gave a price. 3 emails to Tesla Finance yielded a one-line response pointing us to a different email.
For the record, the correct email is autofinance@tesla.com, not teslafinance@tesla.com as suggested on the company's own leasing page.
Based on our analysis, Tesla's cheapest vehicle may not be all that great to lease. When you factor the payment and amount at signing, its effective cost comes out to $611/month. It doesn't help that the underlying money factor is 0.00270, or 6.5% APR.
For reference, the brand also offers the Standard Range Plus with a greater range of 240 miles (compared to 216 miles with the Standard). Based on a lease quote from Tesla, we know it leases for $552 for 36 months with $5,248 at signing.
That comes out to an effective cost of $698, $87/month more than the Standard despite a difference in MSRP of $4,500 ($36,200 vs. $40,700). The Standard lacks navigation, heated seats and streaming music capability.