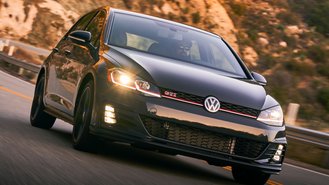 Although it can be tempting to think that every $0 down lease is a good deal, this isn't always the case. While incentives like this can seem alluring with promises of $0 down with no first month's payment, there can be some important downsides as well as opportunities for consumers to get a nicer vehicle for less money.
For example, the 2020 Volkswagen GTI S is listed at $399 for 39 months with a $0-down Sign & Drive lease here in California. That's based on 10,000 miles per year of driving and an MSRP of $29,395. However, a closer look reveals that the much pricier 2020 Arteon 2.0T S has the exact same monthly payment.
Considering the fact that the Arteon has an MSRP of $35,995, this essentially translates to a free upgrade. Alternatively, the 2021 Genesis G70 2.0T is $10 month less expensive ($389 for 36 months, $0 down) and ranks among the cheapst leases on a luxury car. On paper, the G70's MSRP is over $7,600 higher than the GTI.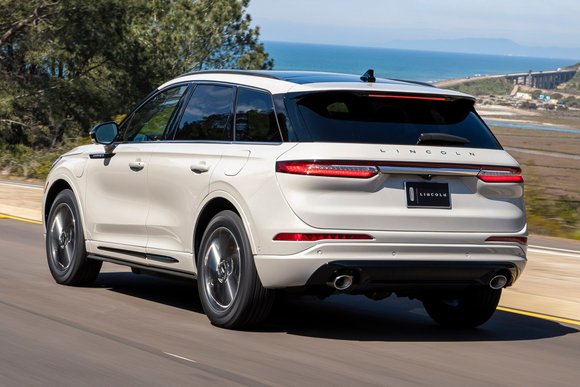 According to a dealer incentive bulletin, the G70 benefits from at least $5,000 in factory lease cash and a rate equivalent to 1.9% APR. The GTI sits at just over 2% with no lease cash whatsoever. Here, shoppers looking for a sporty car have multiple options for spending less cash to drive home a car that's more expensive.
Meanwhile, Lincoln is touting its Wish List Sales Event. In the case of the 2020 Lincoln Corsair, the featured deal on the base trim is $468 for 36 months with $0 down. However, you could spend less money to lease a 2021 Lexus NX 300. Here in California, it's listed at $349 for 36 months with $2,999 at signing, or $432/month.
In terms of the MSRP, the NX is over $3,500 more expensive. However, better incentives can make it up to $36/month cheaper to lease. Lexus is also offering to knock up to $700 off your first month's payment with its December To Remember Sales Event. This is yet another case in which upgrading can be surprisingly affordable.
Year-end deals abound at the moment. However, just because a lease is labeled "Sign & Drive" doesn't automatically make it a good deal. Just like any other lease, shoppers will still need to compare prices and weigh the pros & cons accordingly. If you play your cards right, doing so can help you get the best car for the best price.
In addition to CarsDirect's top picks among $0 down leases, you can also find a comprehensive list of over 300 leases that can be sorted based on factors like monthly payment, the amount due at signing, effective monthly cost, etc.