The best cars to lease often benefit from high residual values and/or a combination of low lease rates and big discounts. However, that's rarely the case when it comes to small cars & SUVs. In fact, some of the most affordable cars you can buy can often be among the worst vehicles to lease.
In the case of the all-new Nissan Versa, there's a good reason why the feature-packed sedan doesn't have an advertised lease. According to the online payment calculator buried on Nissan's website, the 2020 Versa S with CVT can be leased from $338 for 36 months with $338 due at signing.
However, with an effective cost of $347, you could spend less to lease a nearly $26,000 Altima. Here in Los Angeles, the 2020 Altima S is listed at $239 for 36 months with $2,599 at signing, or $311/month. So why does the Versa cost more despite a nearly $10,000 difference in MSRP?
Here's a look at some of the underlying details based on info from unadvertised dealer incentive bulletins. As you can see, the Altima can be better to lease by having a combination of a higher residual, a better lease incentive, and a money factor that's equivalent to zero-percent financing.
Versa S: 41% residual value, $0 lease cash, 5.8% interest rate
Altima S: 49% residual value, $1,575 lease cash, 0% interest rate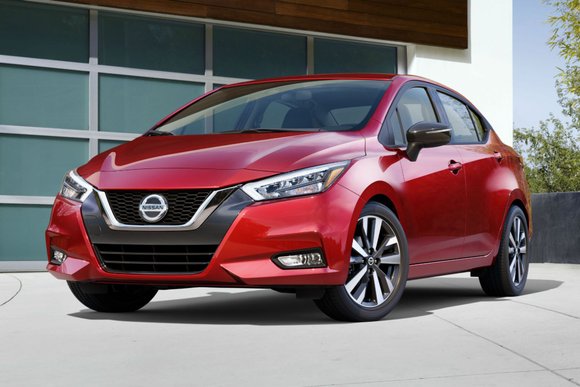 In some cases, you may be able to upgrade to a completely different class of vehicle. As we reported this month, the Mitsubishi Mirage costs more to lease than a Hyundai Santa Fe. Here, a considerably higher residual value and large lease incentive make the Santa Fe a better deal.
Mitsubishi Mirage ES: 46% residual value, $250 lease cash, 1% interest rate
Hyundai Santa Fe SE: 60% residual value, $2,750 lease cash, 3.3% interest rate
Inexpensive SUVs have weaknesses, too. For example, the 2020 Mazda CX-3 is listed at $199 for 36 months with $2,999 at signing. Simultaneously, the newer (and bigger) CX-30 is just $6/month more to lease thanks to a higher residual.
CX-3 Sport: 59% residual value, $500 lease cash, 1.9% interest rate
CX-30 Base: 62% residual value, $0 lease cash, 2.5% interest rate
Looking for a better deal? The 2021 Mazda3 Hatchback is over $1,700 more expensive on paper but $4 cheaper to lease than the CX-3. On closer inspection, a rock-bottom money factor equivalent to 0% APR can make the car a better deal for those looking for more car for their money.
Mazda3 Base: 58% residual value, $0 lease cash, 0% interest rate
Fortunately, not all small cars are terrible to lease. For example, the 2020 Honda Fit is one of the cheapest cars you can lease at just $210/month. It's also one of the few cars you can lease with $0 down as part of a Sign & Drive deal.
Meanwhile, the Chevy Trax ranks among the best SUVs you can lease with an effective cost of $214/month when you take advantage of a $1,500 bonus for switching brands. Clearly, there are deals to be had if you know where to look.