Honda is giving holiday shoppers a better reason to choose a certified pre-owned vehicle with a special car deal ahead of Black Friday. According to a bulletin sent to dealers, both Honda & Acura will begin offering 0.99% financing on CPO cars this Friday. The offer could help lower monthly payments and save money on interest.
While some brands have been offering ultra-low pre-owned rates since earlier this month, there have been no such incentives from either Honda or Acura. However, that's set to change on November 20 with a promotional rate of 0.99% for 36 months from Honda, plus a 60-month financing option at 1.99% on select models.
Compared to a 5-year loan at 4%, the change can potentially lower the payment on a $25k car by roughly $22/month before taxes & fees ($460 vs. $438). In terms of the total estimated cost, that translates to a difference of $1,340 in less money spent on interest. That's a nice bonus just in time for the holiday sale season.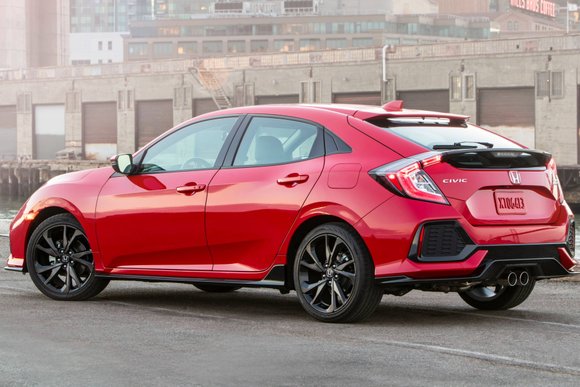 That said, there are some important limitations. First, the lowest rate is limited to just 36 months. Considering the average length of a car loan, we think shoppers are more likely to choose the 60-month option. Interestingly, Acura's 60-month financing rate is actually slightly lower than Honda at 1.49% APR (compared to 1.99%).
It's also worth knowing that not every model features a promotional rate. In Acura's case, only 2015-2020 certified pre-owned TLXs, RDXs, and MDXs are eligible. With Honda, the offer is limited to 4 models: Civic, Accord, HR-V, and the CR-V. If you're planning to buy a vehicle like a CPO Pilot, you may be better off waiting.
As always, it's important to note that manufacturer incentives like these are limited to factory-certified pre-owned vehicles. Unlike dealer-certified cars, eligible models must pass a stringent set of standards that can get you access to an additional warranty. CPO models may also be more expensive than non-certified cars & SUVs.
Thinking of buying new instead of used? Today, Honda cut new car rates to 0.9% for 60 months on the 2020 Civic and Accord, with a 72-month option at 1.9% APR. Both represent a 1% cut in rate. The change has the potential to save buyers nearly $1,000 in interest over the course of a 6-year loan in the case of a $30,000 car.
As usual, buyers will need above-average credit in order to qualify for the best rates. Those with bad credit (such as a FICO of 660 or less) may need to work with a dealer that specializes in helping buyers with subprime credit and satisfy some basic subprime lending requirements.
Be sure to follow our ongoing Black Friday deal coverage for continuous updates.
Current Honda offers end on January 4.