If you've been waiting for the deal of the year on the Civic Si, we have some good news. This month, the 205 hp pocket rocket is eligible for a choice of low APR financing or a $199/month lease promotion.
These mark the first deals we've seen since the car's introduction about 6 months ago. Now that the 2018 Civic is arriving, it's a great time to buy the outgoing version while you still can.
Here's what you need to know.
Offer Details
Beginning this month, the 2017 Civic Si is eligible for the same offers as other Civics. Until now, the vehicle has been excluded from promotional financing rates and special lease incentives.
Well-qualified buyers can buy their Si with rates as low as 0.9% APR for 60 months through Honda Financial. Or, if you prefer, there's also 1.9% APR for 72 months.
Deciding between the 2-door coupe and 4-door sedan is purely up to your preference. Both feature the exact same deal of $199 for 36 months with $2,299 due at signing.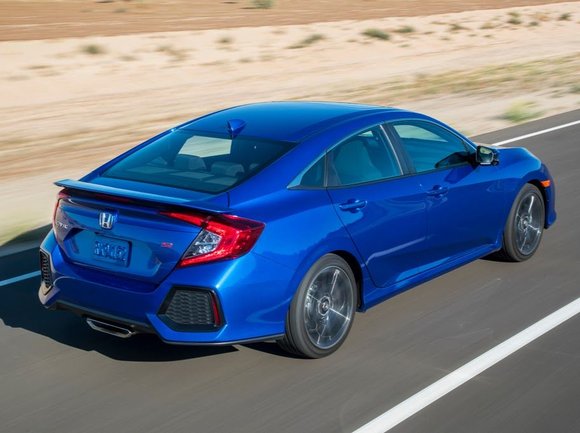 Like most Honda leases, the car comes with an allowance of 12,000 miles per year.
Factoring the payment, term and amount due at signing, the vehicle's effective monthly cost comes out to $263/month.
How It Stacks Up
Based on our analysis, this equates to an extremely good deal given the vehicle's nearly $25,000 MSRP.
Here's a look at what this looks like next to some competitors. We threw in some other, less expensive vehicles for illustrative purposes.
Vehicle
MSRP
Pmt/Term/Due At Signing
Effective Cost
2018 Honda Fit EX
$19,835
$189 / 36 / $2,599
$261
2017 VW Golf 1.8T S
$21,815
$199 / 36 / $2,349
$264
2018 Toyota Yaris iA (Los Angeles)
$17,945
$219 / 36 / $1,999
$275
2017 VW GTI 2.0T S Manual
$26,415
$289 / 36 / $2,349
$354
2018 Subaru WRX
$27,855
$315 / 36 / $1,500
$357
2017 Toyota 86 (Los Angeles)
$27,840
$349 / 36 / $1,999
$405
Source: CarsDirect Lease Analysis. Offers above are national unless noted.
With an effective cost of $263, the Si is $91/month cheaper to lease than the GTI. If you can believe it, it's even $1/month less expensive than a regular Golf despite a nearly $3,000 difference in MSRP.
That's a night-and-day difference if you're looking at value.
Part of the reason the Si is such a good deal is because of its strong projected residual value. In the case of the sedan, Honda is assuming the car will retain 58% of its value after 3 years. The GTI is based on a residual of just 51%.
The Si is also eligible for a money factor of 0.00016, roughly equivalent to an interest rate of 0.38%. It also benefits from $1,700 in factory lease cash to help drive down the price.
Would you upgrade from a Fit EX to a Civic Si for $2? Or step up from a Golf for $1 less? Other factors like practicality and insurance are sure to play a part in your decision, but it's a fun dilemma to be faced with.