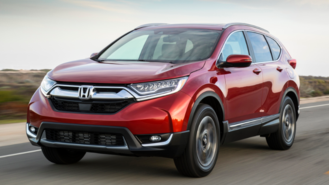 If you're a Honda shopper hoping to snag a year-end deal, you may want to consider an upgrade. That's because recent discounts can now make one of America's most popular SUVs, the CR-V, cheaper to lease than the typically more affordable HR-V.
Honda's nationally advertised lease on the 2019 HR-V LX starts at $239 for 36 months with $2,399 due at signing, which translates to an effective cost of $306/month. The deal includes an allowance of 12,000 miles per year and is based on an MSRP of $21,515.
At the same time, the 2018 CR-V LX is listed at $229 for 36 months with $1,999 at signing. Its effective cost? $285/month. That's based on an MSRP of $25,245, with the exact same annual mileage allowance as the HR-V.
That's a $21/month advantage despite the fact that the CR-V is over $3,700 more expensive.
So why is the CR-V so much better to lease? There are several answers.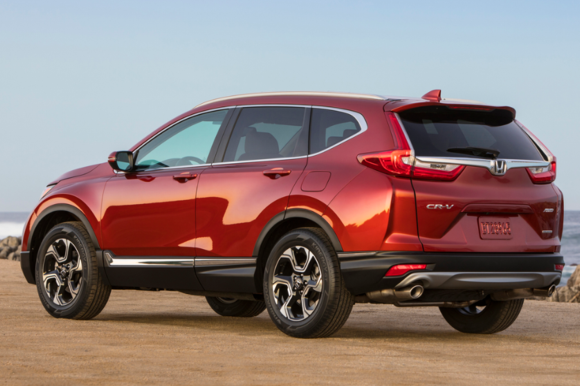 First, the deal on the CR-V reflects the fact that the vehicle is at the end of the 2018 model year. Honda also introduced a $1,000 dealer cash incentive ahead of Black Friday, resulting in $1,700 in savings when coupled with a $700 leasing bonus on the LX. The result was a $30 cut in payment.
In contrast, advertised leases on the 2018 HR-V ended in September because the model is becoming tough to find. Leases were introduced this month on the 2019 HR-V with no lease discounts and a money factor that translates to an APR of 4.3% (versus the 1.5% rate of the vehicle's big brother).
So does this mean you should rush out and lease a CR-V? Not necessarily.
On closer inspection, Honda's leasing bulletins show deals focus almost exclusively on the entry-level LX. The promotional lease rate, $700 lease incentive (not to mention this month's 1.9% APR rate for those buying) are all limited to the model's cheapest trim.
If you're looking to lease any other version, like the more popular EX, you may not get as good of a deal. Having said that, all styles are still eligible for the $1,000 bonus for buying or leasing. Based on our analysis, that remains the best deal we've seen all year on the CR-V.
Learn more about the 2018 Honda CR-V »