Despite the increasing dominance of SUVs, the Honda Fit continues to be a perennial favorite among buyers looking for a versatile, fuel-efficient car with excellent resale value.
With graduation season approaching, Honda is doubling the Fit's discount for college graduates to $1,000. As a result, shoppers will likely find some of the best prices to date.
Here's what you need to know.
Offer Details
Through April 30, all 2018 Fits are eligible for an extra $500 in addition to Honda's normal $500 College Graduate Bonus.
To qualify, simply show proof that you graduated in the past 2 years or intend to within the next 6 months. Since the offer is through Honda Financial, it comes with a requirement that you finance or lease your vehicle.
If you're planning to buy, the $1,000 can be combined with rates as low as 0.9% APR for 60 months. There's also a 72-month option at 1.9%. Both rates are about as good it gets for Honda.
Leases present some interesting opportunities.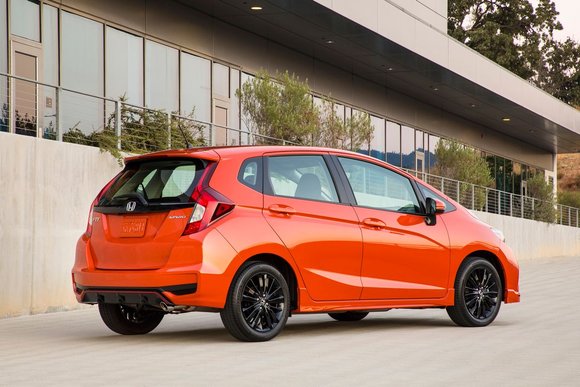 Although the Fit Sport is $1,310 more expensive the base model, it actually features the exact same lease because of superior discounts. You can lease one from $159 for 36 months with $2,299 due at signing.
With an effective cost of $223/month, it's $22/month cheaper than a Civic LX and $30/month more affordable than an HR-V. Keep in mind that these prices are before the $1,000 college grad incentive.
Those planning to keep their Fit for as long as they can may find more value in buying because of the car's ability to maintain its value. The model has won KBB's Best Resale Value Award 4 years in a row for the subcompact segment.
It isn't rare to find current-generation used Fit listings in the $14,000 to $15,000 range with around 20,000 to 40,000 miles.
For reference, 2018 Fit prices start at $17,880 including destination and the cost of an automatic transmission.
For more college discounts on cars, please see our complete updated roundup.