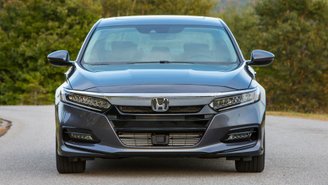 Honda has traditionally taken a restrained approach with getting customers to come back to the brand. However, with the Memorial Day holiday just over a week away, Accord shoppers can now take advantage of a rare incentive that can save them some extra cash.
Beginning today, Honda is offering a $750 loyalty discount on any new Accord or Accord Hybrid. According to a bulletin sent to dealers, the offer can be used whether you're buying or leasing, and is available to current owners of any 2009 or newer Honda model.
Like most discounts of this type, the promotion can be shared with members of the same household and doesn't require a trade-in. So if you're looking to park a new Accord next to your existing Honda, this is a good time to do so. The offer is set to expire on July 8.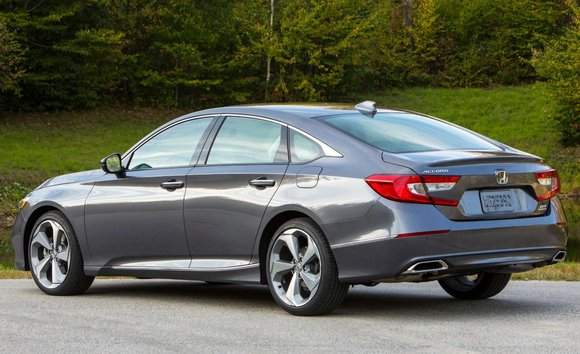 Current Accord promos vary by region. Based on our analysis, certain parts of the country have better financing incentives, while others have cheaper leases.
Places like New York, Nevada, and Southern California feature rates as low as 3.9% APR for 36 months from Honda Financial Services on the gas Accord. In contrast, areas such as Georgia, Texas, and Northern California have slightly lower rates starting at 2.9%.
That said, we think it's worth noting that these are teaser rates meant to draw you in. If you look closely, the 60-month rates that consumers are more likely going to choose have higher interest rates of 4.49% and 3.9%, respectively.
Similarly, leases have roughly an $800-$900 difference in price. In Houston, the 2019 Accord LX is listed at $249 for 36 months with $3,199 at signing. In New York, the same car is advertised at $249 for 36 months with $2,399 at signing. Comparing effective costs, the difference in price is $22/month ($338 vs. $316).
Under some circumstances, we think the CR-V could equate to a better value despite having a higher MSRP. Honda's nationally advertised lease on the 2019 CR-V LX is $249 for 36 months with $2,399 at signing. That's the same price as the cheapest lease above on the Accord.