Honda has introduced cash incentives in an unusual move that marks the first time the brand has used rebates. However, Honda's dealer incentive bulletins show that only a handful of models are eligible. In addition, our analysis finds that shoppers in March may be in a position to save even more money by financing instead.
As of yesterday, Honda is offering a $1,000 customer cash incentive on all 2021 HR-Vs and a $1,250 rebate on 2021 Passports. While other models do offer opportunities to save, Honda is continuing to use an unadvertised incentive called dealer cash. In the case of the 2021 Pilot, that discount is worth up to $1,000.
The fact that Honda is limiting its first-ever rebates to the HR-V and Passport is certainly a bit odd. Like most rebates, the biggest trade-off is the fact that taking the rebate will make well-qualified buyers ineligible for promotional rates. With the HR-V, that means giving up 0% APR for 60 months and 0.9% on the Passport.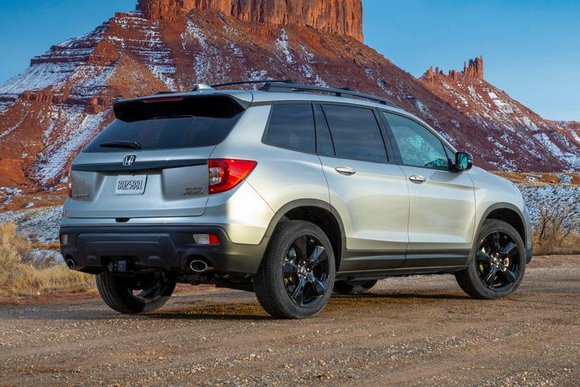 Depending on your situation, taking the financing could be a way better deal. On a $23,000 HR-V, a 5-year loan would cost $23,000 at $383/month before taxes & fees. With the rebate, it would cost $24,310 at $405/month based on a rate of 4%. Here, low APR could cost you less money both overall and on a per-month basis.
These changes come as Honda and other Asian brands approach the end of their fiscal year on March 31. In Honda's case, the developments come after the brand started the year with an unprecedented 0% financing incentive on some of its bestselling models. However, the Japanese automaker has some competition.
That's because companies like GM have been trying to derail their Asian competitors with aggressive discounts called conquest cash incentives meant to get owners to switch brands. In the case of Chevy, coming from a competitor can get you up to $1,250 that can be stacked with zero-interest financing for up to 7 years.
Is Honda's latest offer just a paltry effort to get buyers' attention? Or, is it a sign of bigger things to come involving rebates? While it appears too early to say, we think this is an extremely usual move that could have big implications for a brand that has traditionally avoided using cutthroat incentives to help sell its vehicles.
Current Honda offers end on May 3, 2021.