Starting today, Honda is offering a special bonus on its Odyssey minivan for current customers. In addition to a generous loyalty discount, the brand is offering a $750 coupon that can be used to buy any Thule product. Here's a look at what you'll need to know in order to get the discount with the brand's family-hauler.
According to a dealer incentive bulletin, the promo involves a $750 promo code that can be used on Thule.com. The Swedish brand makes a wide range of bike racks, roof racks, cargo carriers, and even strollers & rooftop tents. For $750, you could buy a roof-mounted cargo box like the Thule Force XT XL (MSRP $629.95).
To get the deal, you'll have to be a current Honda owner or lessee. While the Odyssey is the only model eligible for the promotion, it's worth noting that in addition to offering savings on the 2020 Odyssey, the updated 2021 Odyssey is eligible as well. Both vehicles also offer a $1,000 loyalty discount whether you buy or lease.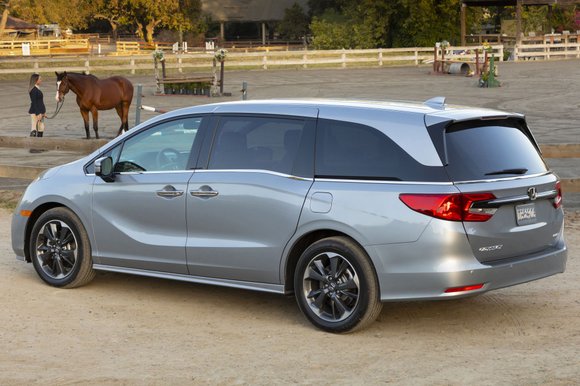 Altogether, that's $1,750 in savings. As before, 2020 Odyssey present the best value with 0.9% financing for 60 months. That said, the 2021 Odyssey does benefit from a slightly higher rate of 1.9% APR. Leases for the 2020 Odyssey LX start at just $370 for 36 months with $0 due at signing as part of a Sign & Drive deal.
Unfortunately, there are some downsides. First, the coupon can only be redeemed directly with Thule online. That means you won't be able to stack the coupon with discounts from major retailers like REI. Since the offer is limited to Honda customers, those coming from another brand will likely find no advantage whatsoever.
As for the fine print, those eligible for the deal will be sent a promo code that can be redeemed until January 31, 2021. Honda also says that buyers spending more than $750 will be responsible for the difference as well as any sales tax and shipping costs.
Current Honda offers end November 2, but the Thule promo ends November 30.
2021 Odyssey pictured