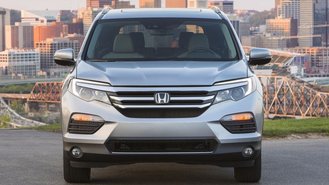 The Honda Pilot and Toyota Highlander have both been immensely popular with an impressive ability to sell even with practically zero factory discounts. Both SUVs continue to hold considerable appeal among shoppers looking for outstanding reliability and people-hauling abilities.
Starting today, the Pilot benefits from the first promotional lease that we've seen all year starting at just $309/month. That may be cheaper than what you'll find on the Highlander at the moment, but our analysis shows it's a whole different story in terms of what you get for the money.
Here's a look at why that's the case.
$3 Difference
The 2017 Honda Pilot LX is now listed at $309 for 36 months with $2,999 due at signing. The offer includes an allowance of 12,000 miles per year and is based on an MSRP of $31,685. This is a national offer available in all parts of the country.
The LX is a base model that comes with a 280 hp V6 and seating for up to 8. Key features include a backup camera, side airbags for all three rows and 7-speaker audio with a 5-inch touchscreen. Emergency braking isn't standard and isn't an option unless you opt for the more expensive EX.
Effective Cost: $392/month
The 2017 Toyota Highlander LE Plus is listed at $339 for 36 months with $1,999 due at signing. It, too, features a 12,000 mile per year allowance but is based on an MSRP of $36,245. Although it's a regional offer in Los Angeles, deals in other parts of the country have also been competitive.
The LE Plus is like the entry-level LE but adds a power liftgate, tri-zone climate, upgraded seats, an 8-inch touchscreen and more. It seats 8 and has a 295 hp V6. Like all Highlanders, it comes standard with emergency braking, lane departure warning, adaptive cruise control and more.
Effective Cost: $395/month
That's a $3/month difference in effective cost. It certainly seems like a close match-up, but a $4,560 difference in MSRP suggests the Highlander is actually the superior value.
So how is Toyota offering more for close to the same amount of money?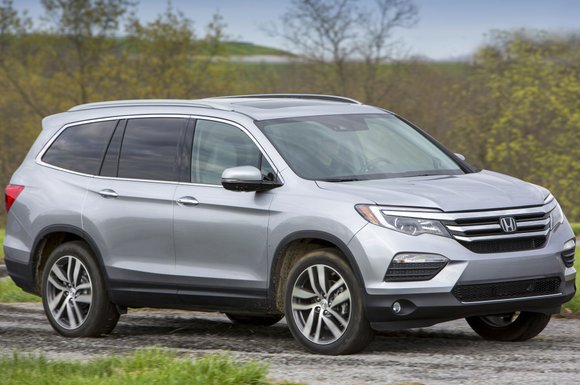 It's In The Details
Bulletins show the offer on the Pilot assumes a residual value of 61% and money factor of 0.00210, which roughly equates to a 5% APR rate. However, all versions of the Pilot benefit from $1,000 factory lease cash, something we haven't seen all year.
On the other hand, the Highlander assumes a residual of 60% but a money factor of 0.00037. That extra decimal doesn't seem like much, but it's actually hugely important with an equivalent APR of just under 0.9%. Unlike the Pilot, there's no lease cash to speak of.
The Highlander's low money factor appears to be doing most of the work in making it a superior value. With an effective cost under $400, it's one of the better deals at the moment. However, if you've been waiting for any sort of deal on the Pilot, it's a good time to pounce.
On a tighter budget? The 2017 Toyota RAV4 LE currently ranks as one of the best SUV leases based on our analysis of over 600 offers. Here in Los Angeles, it features a stellar $199/month lease and has an effective cost $140/month less than the Highlander.
See This Month's Top Lease Deals »