With the new year fast approaching, bargain hunters have the opportunity to score the deal of the year on the Honda Ridgeline. You won't see any rebates advertised on TV or online, but the automaker is offering up to $4,000 in hidden discounts plus low-interest financing in an effort to clear remaining inventory.
To start, all Ridgelines are eligible for $2,000 in dealer cash. This is an incentive Honda makes available to dealers for the purposes of lowering prices (or to keep for themselves as profit). The discount can be combined with 0.9% financing for 72 months, making this the best financing deal on any Honda at the moment.
But that's not all.
Starting today, Honda is offering an additional $2,000 in dealer cash on the Ridgeline Sport and an extra $1,500 off the better-equipped RTL. Altogether, that's $4,000 in potential savings plus 0.9% financing, the best deal we've seen all year on the Ridgeline.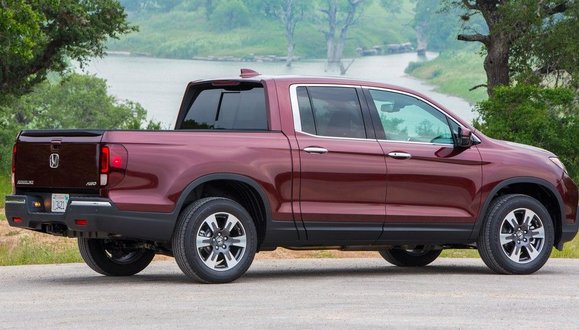 So what's the catch?
First, there's no guarantee that shoppers will be able to score the maximum discount from every dealer. As a result, shopping around could result in some extreme differences in price between dealers that are opting to pass along every incentive and those that aren't.
Second, not every buyer may be interested in the Sport trim, which starts at a higher sticker price of $34,485. That's about $3,400 more than the more affordable Ridgeline RT. That said, an extra $2,000 in savings could make upgrading a smart bet for those looking to get more for their money.
At $279 for 36 months with $2,999 at signing, the Ridgeline RT is one of our picks for the best lease on a truck in December. Prior to the addition of the $2,000 bonus, the Sport was listed at $309 with $2,999 at signing. With the incentive applied to the down payment, buyers may find the Sport to be a superior value.
Current offers end January 6.