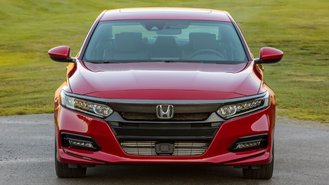 Things are looking up for those planning to lease the all-new Honda Accord. For April, the automaker has decided to cut national lease prices by up to $1,100.
Until recently, special offers have been close to non-existent. Last month, our analysis found the car was more costly to lease than vehicles with MSRPs up to $9,000 more expensive.
Honda has apparently bowed to pressure from dealers following last month's 10% drop in year-over-year Accord sales.
So is it a good time to lease? And how do current offers rank in terms of value?
Here's what you need to know.
Much-Needed Price Cuts
On April 3, Honda lowered the underlying money factor on all 2018 Accords to 0.00128, which equates to an APR of 3%. That may not sound all that great, but it's a lot better than last month's 0.00230, equivalent to a rate of 5.5%.
Although there's still no factory lease cash to speak of, the vehicle continues to feature strong residual values of up to 60%. For comparison, the residual value of a 2018 Volkswagen Passat comes in at just 50%.
Having said that, a better interest rate has had a big effect on lease prices. Based on our analysis, payments have improved by up to $20/month while due at signing amounts have plummeted up to $1,100.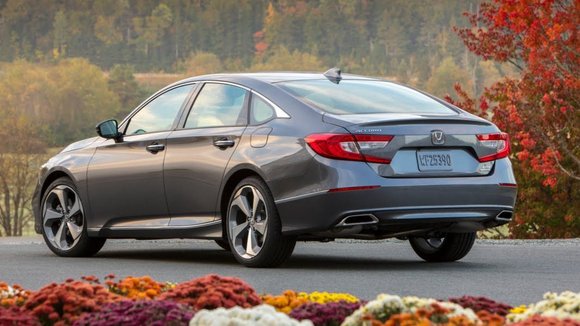 The 2018 Accord 1.5T LX is now listed at $249 for 36 months with $2,399 at signing, an $800 decrease in the amount due at signing. Its effective lease cost has fallen by $22 from $338 to just $316/month.
The better-equipped Accord 1.5T EX benefits from a larger cut worth $1,100, now starting at $289 for 36 months with $2,699 at signing (down from $3,799). Its effective cost has fallen from $395/month to $364, a $31 improvement.
Interestingly, changes on the much-lauded 2.0T Sport are twofold. The payment is now $10/month lower than before, and the amount at signing has fallen $900. It's now listed at $299 for 36 months with $3,099 at signing.
Is It A Good Deal?
Although we consider these considerable price cuts, the Accord is still quite expensive relative to its competitors. That could be a big turn-off for some shoppers.
With an effective cost of $316, the Accord LX is a whopping $61/month more expensive to lease than a 2018 Toyota Camry SE ($255) in places like San Francisco.
Our analysis of this month's cheapest leases found the number to beat is $255/month. At that price, alternatives include the 2018 Ford Fusion SE and 2017.5 Mazda Mazda6 Sport.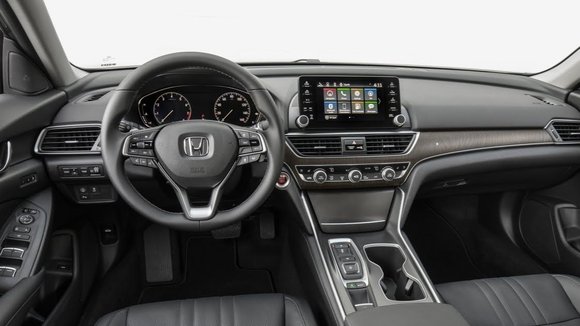 To be fair, the Accord is still a relatively new vehicle, so paying a premium makes a degree of sense. For those looking to buy, April marks the start of the vehicle's first financing promotion.
All Accords are now eligible for 1.9% APR for 36 months, or 2.9% for 60. There are no 72-month financing options to speak of, at least not yet.
To put that in perspective, our analysis of the best financing deals found one of the better offers among midsize cars to be the 2018 Fusion Hybrid at 0% APR for 72 months plus $3,000 cashback.
So is now a good time to buy?
Shoppers who've been waiting for prices to come down may find that now is a much better time to lease compared to last month. However, with Memorial Day around the corner, we think there's still room for improvement.