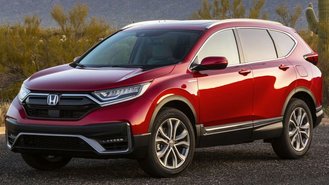 Honda is starting off the New Year with an unprecedented deal on some of its bestselling models. While zero-interest loans have become increasingly common from other brands amid the pandemic, Honda is now offering its first 0% financing deals on bestselling models, providing buyers a rare chance to get a great deal.
As of yesterday, Honda is offering 0% APR on 7 models: Civic, HR-V, CR-V, CR-V Hybrid, Passport, Pilot, and Ridgeline. Interestingly, rather than limiting the deal to just last year's cars & trucks, dealer incentive bulletins reveal that you can score this rock-bottom rate on some of the latest 2021 Hondas in stock at dealers.
For reference, last month's 60-month rates were as high as 2.9%. In some cases, you may even be able to combine the offer with up to $1,000 in unadvertised incentives. Loan terms can vary, but below you'll find a quick breakdown of which models are eligible and what the key differences are when comparing offers.
Hondas With 0% APR For 60 Months
Hondas With 0% APR for 48 Months
Apart from the Civic, these are national offers you can get anywhere. If you're looking to lower your payments with a longer loan, Honda is offering 72-month financing at rates from 0.9%. Although you won't find 0% interest on models like the 2021 Civic and Accord, you will find 1.9% APR for 60 months. Certain nameplates even offer hidden savings in the form of unadvertised dealer cash incentives.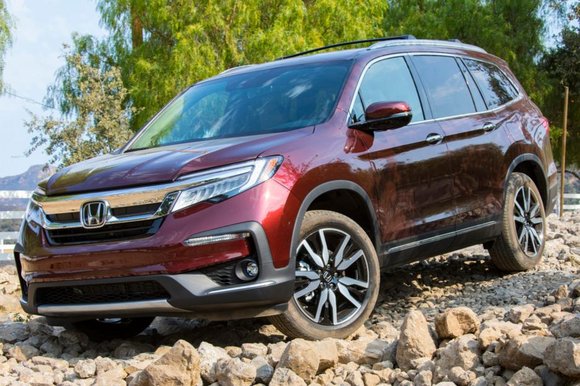 For example, both the 2021 CR-V and Pilot now offer 0% APR for 60 months. However, the latter features $1,000 in dealer cash, while the former offers $500. The catch is that, unlike a rebate, you'll probably have to shop around with multiple dealers in order to find one that's willing to pass along the full amount.
Better rates can translate to decent savings compared to last month. For example, 2021 HR-Vs used to feature 1.9% APR for 60 months. On a $25,000 SUV, the cut in rate has potentially eliminated over $1,226 in interest before taxes & fees. What's more, the estimated monthly payment has fallen from $437 to $417.
Although this month's best 0% APR deals involve loans up to 84 months plus cash, the fact that Honda is even offering zero-interest loans is virtually unheard of. This is also somewhat surprising considering automakers typically scale-back new car incentives following the end of their annual year-end deals.
One of the trends we anticipated in 2021 was an emphasis from brands on maintaining sales momentum. Surprisingly good 2021 rebates last fall signaled key changes in an economy impacted by COVID-19. It appears clear that Honda is following suit with an attention-getting deal to start the year.
Current Honda offers are set to end on March 1, 2021.