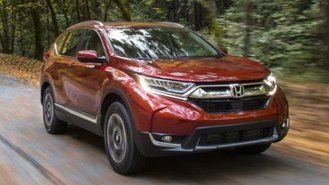 Honda has introduced new Sign & Drive leases on the HR-V and CR-V ahead of the Memorial Day holiday promising to cover your first month's payment and lease with $0 down. While these may not be the cheapest leases you can get, our analysis finds that they can be an excellent chance to get more for your money.
According to dealer leasing bulletins, the 2020 HR-V LX can now be leased from $250 for 36 months with $0 down. After looking at 54 SUVs under $300, we found this to be the best deal. Although the 2020 Honda Fit LX is cheaper on paper, those looking to get the best value will likely find the HR-V to be a smarter choice.
For example, the Fit LX is listed at $179 for 36 months with $2,199 due at signing. That translates to an effective cost of $240/month, just $10 less than the HR-V. When you consider the fact that the HR-V is a bigger vehicle with an MSRP that's $3,995 higher, a $10 upgrade could prove itself to be a no-brainer for shoppers.
Interestingly, the opportunities to upgrade don't end there.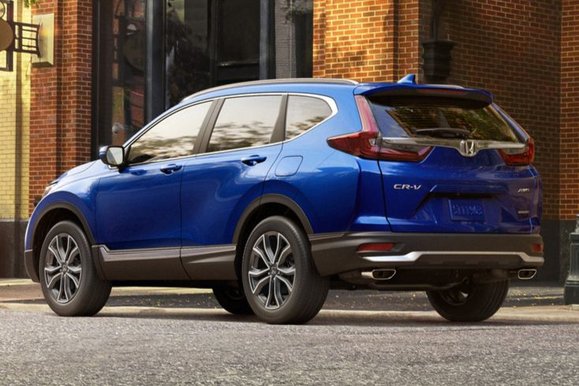 For example, the popular CR-V is now listed at $320 for 36 months with $0 due at signing for the LX trim. However, a closer look finds that a higher residual value makes the better-equipped EX just $20 more expensive despite a $2,510 difference in MSRP. As a result, we consider it one of the best SUV leases in May.
Finally, the 2020 Civic EX Hatchback continues to offer one of the best leases on a car. At $270/month with $0 down, the car is $7 cheaper to lease than a Mitsubishi Mirage ES despite an $8,900 difference in MSRP. For reference, the Mirage is listed at $189 for 36 months with $3,138 at signing, or $276/month.
Although competitors like Chevy are offering their own Sign & Drive leases like a $297/month, $0 down lease on the 2020 Equinox LT, there are some big catches. For example, the automaker isn't telling shoppers that the price includes a $1,000 discount that you can only get when coming from another lease.
Honda's offers are just a handful of deals we're seeing ahead of Memorial Day. Be sure to follow our continuous coverage for the latest information as it's announced, and keep an eye on COVID-19 offers & assistance programs like Honda's offer to waive your first month's payment for up to 90 days.