Inflation is defined as the decreasing purchasing power of money, which also indicates the increase of prices for goods and services. If your dollar loses some power, prices for the things you need are likely to rise in response. If you're wondering how inflation impacts car prices, recent data suggests the opposite may actually be happening right now.
MarketWatch reports that in both June and April, the spike in used-vehicle prices accounted for about one-third of the overall increase in the cost of living. The New York Times reports that consumer prices overall have risen more than 5% in the last year. Normally, used cars don't have much influence on inflation – but the shortage of new cars is changing that.
The Manheim Used Vehicle Value Index has become a much more watched indicator of inflation since the pandemic began. And it's going to continue to be one until the market returns to normal, whatever that may look like. Economists, traders, and analysts find themselves watching it to see if they can find indicators to predict when used car prices – and overall inflation – might drop. But why?
The spike in used vehicle prices is partially responsible for the inflation we're seeing this year. Used car prices don't typically move the needle when it comes to inflation, but since the price jumped so much initially it caused a spike, and prices are still up 32% from pre-pandemic levels.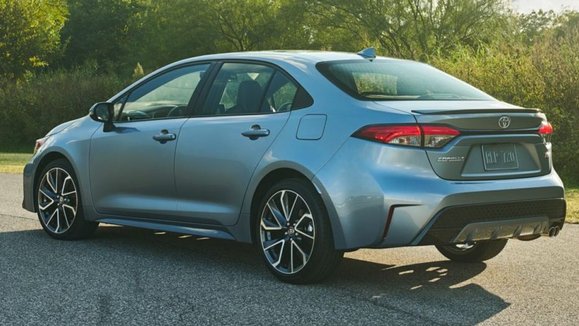 By now, most consumers are aware of the record-high prices of used vehicles. There are many moving parts on why used vehicle prices are so high, but it first stemmed from factory shutdowns and the chip shortage.
If you're in the market for a used car right now, the inflated prices could increase your cost of living, and you're likely to be left with a limited selection. We're also not sure when used car prices are likely to come down, but it may not be until 2024. Additionally, when prices jump that much, causing inflation, the dollar loses value which prompts the Federal Reserve to raise rates.
On the upside, if you have a used car to trade in, you may be in a good spot. Dealerships need the inventory, and so do car rental companies, which are now being forced to purchase vehicles right from dealerships instead of wholesale auctions.
We also see trade-in assistance cash incentives offered by manufacturers from time to time, sometimes reserved for borrowers coming off a lease. We saw an extreme case in April that offered a $4,000 trade-in bonus on the new F-150. No doubt, these trade-in incentives are attempts to get buyers to trade in their used vehicles to replenish stock.
Automakers are still offering incentives on their new cars despite the low stock. While you may have to wait a little longer for delivery, deals are still out there.