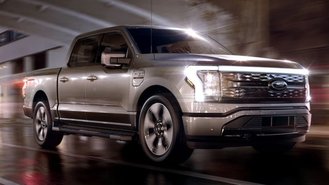 Most consumers assume their choices are limited to buying or leasing a car. However, some automakers offer an alternative called balloon financing with some benefits of both. In some cases, balloon financing may be a good idea for shoppers looking for lower car payments and more flexibility on a new car or SUV.
How does balloon financing work? Like a lease, balloon financing usually promises lower payments compared to buying. With balloon financing, a consumer holds the title. With a lease, the lender holds the title. On an EV, this can be a crucial difference since a federal tax credit goes to whoever holds the title.
If a car is eligible for balloon financing, you'll still want to negotiate the purchase price. However, whether or not a car is a good deal will depend on factors like the residual value, the money factor, and whether or not there are any rebates. Terms can vary by make and model but may offer 36, 48, and 60-month terms.
Once your contract is up, you'll typically have three options:
Transfer the car back to the lender
Keep the car and pay the "balloon payment"
Trade-in or sell the car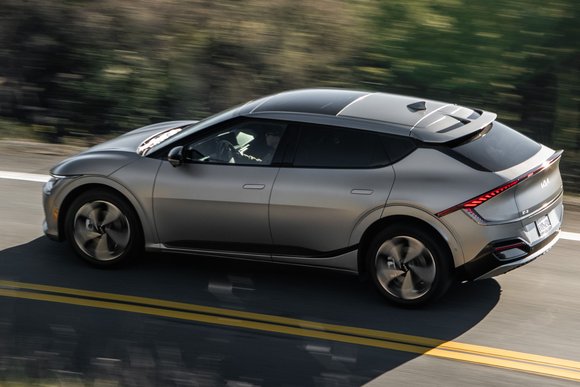 How much does balloon financing cost? Factory incentives can change monthly and vary by region. Based on current offers, the 2022 Hyundai IONIQ 5 is listed at $745 for 36 months with no money down. That's based on a residual value of 51%, a rate of 4.01%, and doesn't include the value of a federal tax credit.
Here, the balloon payment is $22,896. While it may be possible to negotiate a lower price under normal circumstances, the IONIQ 5 actually has the same invoice price and MSRP and may be harder to get a deal on. Fully-loaded IONIQ 5 trims can cost up to $956 per month with a balloon payment of over $27,000.
Balloon financing advantages. In the case of Ford Options Plan for a Mustang Mach-E, balloon financing may be a better deal than leasing. That's because Ford Credit isn't passing along the tax credit as lease cash. It's the same situation with the all-new Hyundai IONIQ 5 EV when choosing Evolve Retail Financing.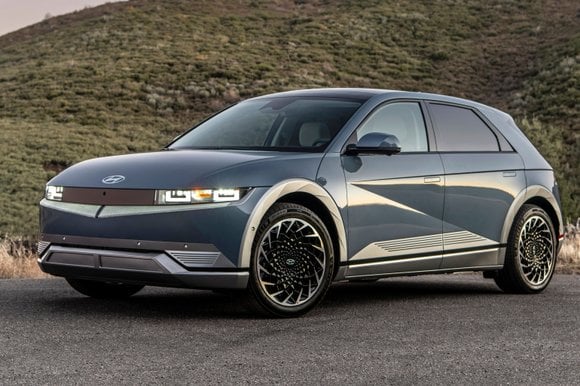 Balloon financing disadvantages. Like a lease, shoppers will have to commit to a mileage allowance. While it may be possible to customize your mileage cap with balloon financing, this option may not be ideal for those planning to drive a lot. There's also the chance that balloon financing rates may be unfavorable.
For example, Hyundai's balloon rate on the IONIQ 5 is currently 4.01% APR. On a purchase, it's as low as 1.9%. We recommend considering the pros & cons of balloon financing before making a decision. While it may be a good deal for some people, it's also possible that it may not be a good fit for everyone.
What car brands offer balloon financing? A variety of automakers offer balloon financing, though it may be marketed under different names. Some may sound a bit confusing. For example, Ford has Ford Options Plan. Hyundai has Evolve Retail Financing. Kia has Advantage Retail Financing. MINI has Select Financing.
Be sure to check with your local dealer about what's available in your area based on your credit score. This may enable you to find the right deal for your unique situation.