The California Clean Vehicle Rebate Project, or CVRP, is a popular California electric car rebate that can save buyers money on an EV, plug-in hybrid, or hydrogen fuel cell car. Unlike a federal EV tax credit or manufacturer EV incentives, the CVRP is an after-purchase discount that's available to those who meet certain eligibility criteria.
If you live in the state of California and are considering buying or leasing a plug-in, there's a good chance that the incentive could make one more affordable than you think. There's even an increased rebate available for low-income buyers. Here's a look at how the program works and why it may be a good deal for plug-in shoppers.
Updated December 14, 2021
Who's eligible for the CVRP?
The Clean Vehicle Rebate is available to those who buy or lease a qualifying vehicle and who submit an application within 3 months of delivery. Income limits were added in 2015 barring higher-income earners, but increased rebates were introduced to help low-income applicants.
Here's an overview of some of the income caps and thresholds for increased support for low- and moderate-income applicants when submitting required documentation. The figures listed below were confirmed as of this writing but may be subject to change based on evolving rules.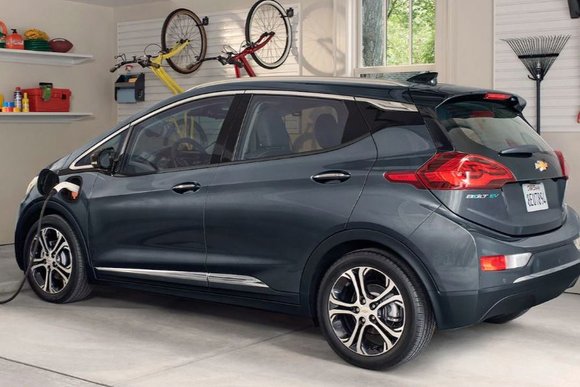 Income Level
Electric Cars
Plug-in Hybrid Cars
Hydrogen Fuel-Cell Cars
Less than 400% of Federal Poverty Limit
$4,500
$3,500
$7,000
300% o

f Federal Poverty Limit

to $250k
$2,000
$1,000
$4,500
> $150k for Individual Filers
> $204k for Head-of-Household
> $300k for Joint Filers
Not Eligible
Not Eligible
$4,500
Confused about what does or does not qualify as 400% of the Federal Poverty Limit? According to the CVRP's website, it's currently $51,040 for a household of 1, $68,960 for a household of 2, and $86,880 for a household of 3. If you come in less than these amounts, you may qualify for a bigger rebate.
What are the required documents for the CVRP? According to the program website, you'll need the following to get started:
A signed CVRP application
A copy of your vehicle purchase or lease agreement
Proof of registration
A copy of your driver's license
If you're selected to verify your income, you'll also need IRS Form 4506-C (IVES Request For Transcript of Tax Return).
What cars are eligible for the CVRP?
Many vehicles are eligible for the CVRP. However, revised minimum range requirements implemented in 2021 excluded well-known nameplates like the Toyota Prius Prime. A $60,000 MSRP cap was also added in December 2019 excluding cars like the sporty Tesla Model S.
It's also worth noting that leases must be for a minimum of 30 months in length to qualify for the CVRP.
Here are some examples of noteworthy models that qualify at the moment:
What happens when CVRP funding runs out?
California has a solid track record of supporting alternative-fuel vehicles. However, the Clean Vehicle Rebate also has a habit of running out of money. When that happens, the program implements a waiting list like the one set to take effect tomorrow that saves your place in line.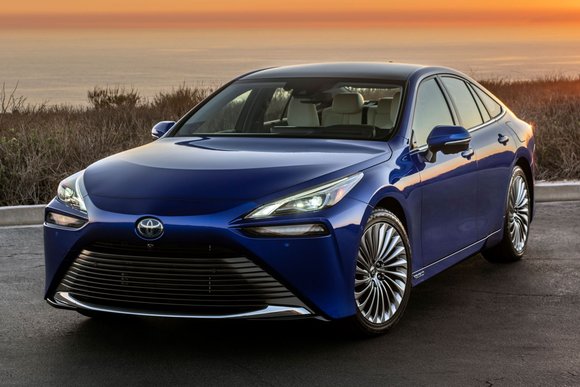 Is the CVRP worth it?
If you're eligible, you may find it a no-brainer to apply for the Clean Vehicle Rebate. In addition to being able to submit required documents easily online, the program is even testing a point-of-sale rebate in the San Diego region that you can get immediately at participating dealers called Rebate Now.
To save time, you may want to consider getting pre-approved. That said, there are some potential drawbacks. For example, the program has a 30-month ownership requirement that could cause problems if you decide to sell your car. There's another disadvantage if you're planning to do a lot of commuting with your vehicle.
If you happen to be classified as a high-income earner based on the criteria listed above, a limitation introduced back in 2018 actually prohibits you from taking advantage of both the CVRP and HOV lane access decal on an EV or plug-in hybrid. Hydrogen fuel cell cars do not have this restriction.
Can the CVRP be combined with other rebates?
Yes! Programs like the California Clean Fuel Reward (up to $750 based on battery capacity) can be combined for maximum savings. In the case of an EV, this can offer consumers an increase in savings compared to just the CVRP. On a Tesla Model 3, most buyers can save up to a total of $2,750.
It's also worth knowing that the CVRP is totally separate from manufacturer incentives. For example, if Chevy is advertising $10,000 off the Bolt EV or an extremely cheap lease, it's likely that the Clean Vehicle Rebate isn't included. If you see a discount from a dealer, ask what incentives are included to avoid any surprises.