A federal EV tax credit can make buying or leasing an electric vehicle more affordable. Unlike a manufacturer incentive, though, your ability to claim a clean vehicle tax credit may depend on your tax situation. To complicate matters, recent changes have excluded a slew of electric cars and plug-in hybrids in 2023.
Even if a vehicle is eligible for the EV tax credit, there's also the fact that some manufacturers keep it for themselves on leases. Now called the Clean Vehicle Credit, the amount can also vary depending on the make and model. Here, we'll try to explain some of the key tax credit changes and what they could mean for you.
Updated on January 13th
2023 EV Tax Credit Changes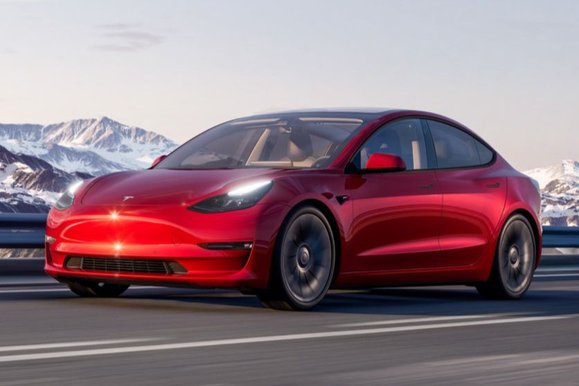 Manufacturer EV Sales Cap Ended
As of January 1, 2023 manufacturers that exceeded a 200,000-vehicle cap are once again eligible for the tax credit. Assuming an EV or plug-in meets all other criteria, that will make models like the Chevrolet Bolt EV and Tesla Model 3 potentially eligible years after the tax credit was originally phased out.
EV Tax Credit MSRP Cap
A new MSRP cap is now in place and can disqualify an EV from getting the tax credit even if it's built in North America. Most electric vehicles have a $55,000 MSRP cap, while SUVs, trucks, and vans have a higher MSRP cap of $80,000. That may sound simple, but there are a bunch of quirks worth knowing about.
For example, according to the IRS, a new Ford Mustang Mach-E is eligible for a tax credit only if the MSRP does not exceed $55,000. However, even though Mustang Mach-E prices start at $48,195 including destination as of this writing, most trim levels start well above the $55,000 MSRP cap.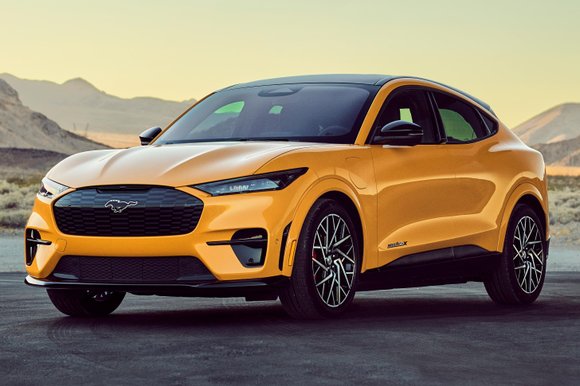 The reason for the $55,000 MSRP cap on the Mach-E is that the government does not classify it as an SUV. As a result, it falls in the broader classification of "other vehicles." There are other important quirks, too.
For example, the Tesla Model Y is considered an SUV only when it has a 7-passenger configuration. As a result, a 3-row Model Y Performance has an MSRP cap of $80,000. Meanwhile, the 5-passenger, 2-row version of the same vehicle has an MSRP of $55,000.
EVs With The $55,000 MSRP Cap
BMW 330e PHEV
Cadillac LYRIQ
Chevrolet Bolt EV
Chevrolet Bolt EUV
Ford Escape PHEV
Ford Mustang Mach-E
Nissan LEAF
Tesla Model 3 RWD
Tesla Model 3 Long Range
Tesla Model Y AWD (2-Row)
Tesla Model Y Long Range (2-Row)
Tesla Model Y Performance (2-Row)
Volkswagen ID.4 (Excluding AWD Pro, Pro S)
Volvo S60 PHEV
EVs With The $80,000 MSRP Cap
Audi Q5 PHEV
BMW X5 PHEV
Chrysler Pacifica PHEV
Ford E-Transit
Ford F-150 Lightning
Jeep Wrangler PHEV
Jeep Grand Cherokee PHEV
Lincoln Corsair PHEV
Lincoln Aviator PHEV
Rivian R1S
Rivian R1T
Tesla Model Y AWD (3-Row)
Tesla Model Y Long Range (3-Row)
Tesla Model Y Performance (3-Row)
Volkswagen ID.4 (Pro, Pro S)
Source: IRS website as of January 13th, 2023
Battery Sourcing Requirement
Stricter supply chain rules will go into effect prohibiting tax credits on cars with components sourced from "foreign entities of concern." This will include countries such as China and Russia, but will not affect sales of used electric cars, as reported by Consumer Reports.
Given the fact that the majority of EV battery cells, minerals, and components are sourced from China, this may disqualify most EVs on the market today. Fortunately, investments in domestic battery production could benefit some automakers. Expect to see developments on this topic.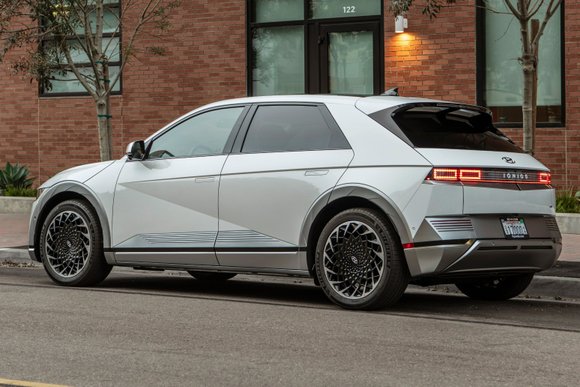 On December 19th of 2022, the U.S. Treasury Department said it would delay the release of its initial guidance on EV battery sourcing until March of 2023. According to Reuters, this could provide a brief window of opportunity for certain electric car buyers until the new rules take effect.
Used EVs Will Get A Tax Credit
As of January 1st, used EVs priced $25,000 or less are eligible for a $4,000 tax credit or 30% of the sales price, whichever is lower. Section 25E of the Inflation Reduction Act law text also says that a car must be at least 2 model years older than the year in which you bought it.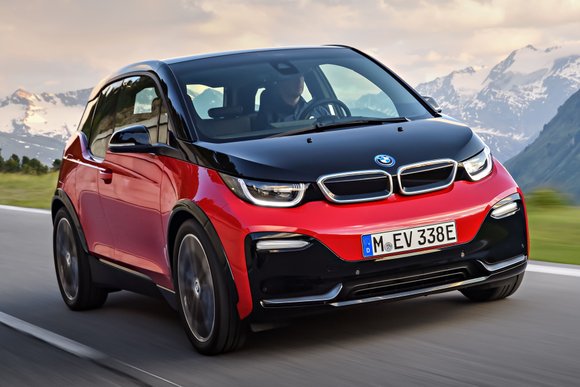 Interestingly, the used car tax credit on EVs is also limited to transactions through a dealership. That could dash the hopes of frugal buyers looking to pay lower prices by going through a private party seller instead of a retailer.
It's also worth noting that the income cap for used EVs is lower than that of new ones at $75,000 for individuals, $112,500 for heads of households, and $150,000 for joint filers. These amounts are half that of the maximum income allowed when choosing a new EV or plug-in hybrid over a used one.
While there are still hurdles to overcome, choosing a used plug-in could make sense for some.
2022 EV Tax Credit Changes
North American Final Assembly Requirement
Until 2022, many EVs were eligible for a $7,500 tax credit. However, the signing of the Inflation Reduction Act in August of 2022 had a massive impact on EVs and plug-in hybrids. The biggest reason was a requirement for the final assembly to take place in North America to get the tax credit after August 16th.
This caused vehicles like the Toyota RAV4 Prime to no longer qualify for a tax credit. However, a transition rule allowed consumers with a "written binding contract" in place before August 16th to get around the final assembly requirement. Sadly, the meaning of a written binding contract varied from state to state.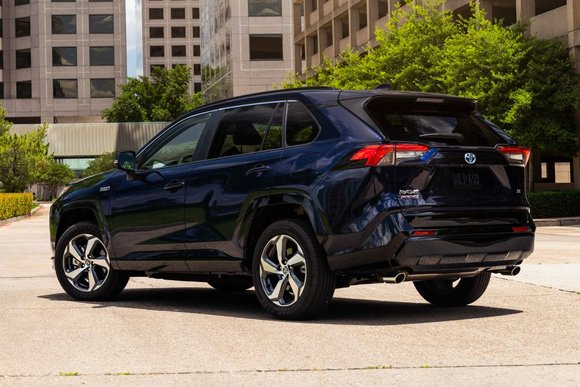 For example, VW and Audi stopped offering lease cash once President Biden signed the Inflation Reduction Act into law. Similarly, Toyota canceled lease programs on EVs and plug-ins, causing lease payments to skyrocket by over $100 per month. Even Subaru stopped offering a $7,500 incentive on the all-new Solterra EV.
Not sure if the car you want meets the final assembly requirement? The National Highway Traffic Safety Administration (NHTSA) has an online VIN decoder that can tell you the final assembly location. Shoppers should be aware that some EVs that don't qualify now may be eligible later if the manufacturing location changes.
In a more extreme case, the Volkswagen ID.4 was originally imported from Germany. However, starting with the 2023 model year, the automaker began building the electric SUV at its plant in Chattanooga, Tennessee. This is an important detail that could translate to big differences in savings when comparing model years.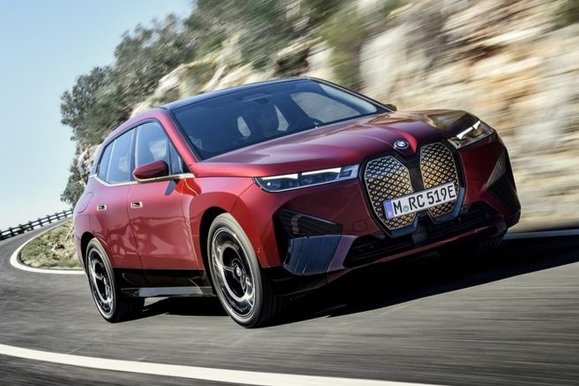 EV Buyer Income Cap
Wealthier EV buyers may find themselves at a disadvantage versus other consumers after the passage of the Inflation Reduction Act. There's now an income cap of $150,000 for the modified adjusted gross income (MAGI) of individuals, $225,000 for heads of households, and $300,000 for joint tax filers.
2024 EV Tax Credit Changes
Upfront EV Tax Credit
In 2024, new car dealerships will be able to offer the tax credit upfront to consumers for the first time. Unlike previous iterations of the tax credit, this could make the buying process more straightforward and enable consumers to secure immediate savings rather than necessarily wait until they file their taxes the following year.
EVs Eligible For Tax Credit
Here's a list of EVs with final assembly in North America per a Department of Energy webpage.
| | | | |
| --- | --- | --- | --- |
| Year | Make | Model | Credit Amount |
| 2022 | Ford | E-Transit | $7,500 |
| 2022 | Ford | F-150 Lightning | $7,500 |
| 2022 | Ford | Mustang Mach-E | $7,500 |
| 2022 | Lucid | Air | $7,500 |
| 2023 | Mercedes-Benz | EQS-Class | $7,500 |
| 2022 | Nissan | LEAF | $7,500 |
| 2023 | Nissan | LEAF | $7,500 |
| 2022 | Rivian | EDV | $7,500 |
| 2022 | Rivian | R1S | $7,500 |
| 2022 | Rivian | R1T | $7,500 |
PHEVs Eligible For Tax Credit
Here's a list of plug-in hybrids with final assembly in North America per the Department of Energy.
| | | | |
| --- | --- | --- | --- |
| Year | Make | Model | Credit Amount |
| 2022 | Audi | Q5 | $7,500 |
| 2022 | BMW | 3-Series | $5,836 |
| 2023 | BMW | 3-Series | $5,836 |
| 2022 | BMW | X5 | $7,500 |
| 2022 | Chrysler | Pacifica | $7,500 |
| 2022 | Ford | Escape | $6,843 |
| 2022 | Jeep | Grand Cherokee | $7,500 |
| 2022 | Jeep | Wrangler | $7,500 |
| 2022 | Lincoln | Aviator | $6,534 |
| 2022 | Lincoln | Corsair | $6,843 |
| 2022 | Volvo | S60 | $5,419-$7,500 |
How Do EV Tax Credits Work?
Doesn't Work Like A Rebate
Although EVs and plug-in hybrids can benefit from manufacturer rebates, the tax credit doesn't necessarily translate to immediate savings. Instead, the tax credit offers a reduction in your tax liability for a given year. In the future, the U.S. is expected to transition to a point-of-sale format.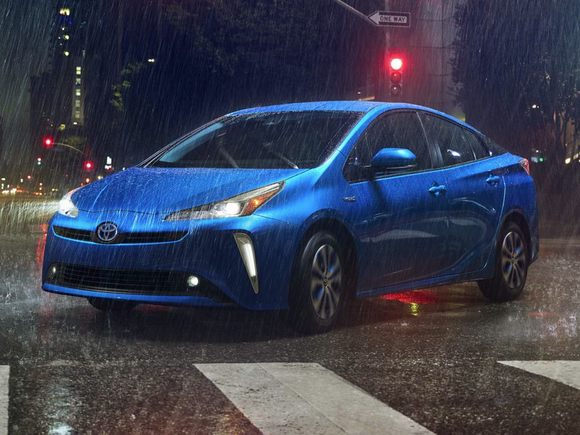 Tax Credit Amounts Vary
According to the IRS, Section 30D (IRC 30D) provides a credit based on battery capacity. The credits start with a base of $2,500 for a car whose battery produces 4kWh of power and can be charged from an outside source. The tax credit increases by $417 for each additional 5kWh, up to $7,500.
That's why a Toyota Prius Prime originally qualified for a $4,502 tax credit while a RAV4 Prime received $7,500. The IRS also has a webpage where you can see credit amounts by vehicle. Note that not all government websites may have the latest information following the passage of the Inflation Reduction Act into law.
Tax Credits Aren't Retroactive
EV tax credits are non-refundable, which means that if you're eligible for more of a credit than you owe in taxes, you don't get a check for anything left over. And if you don't owe anything in taxes, you won't be able to use the tax credit. Prior years also won't benefit from future changes.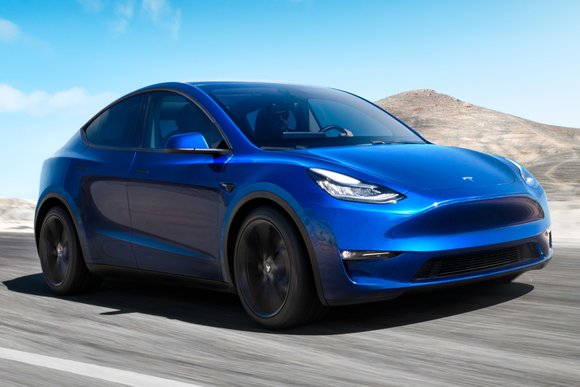 Sales Cap Still In Effect (For Now)
The tax credit is available on electric drive cars from manufacturers that have sold under 200,000 electric models. Once the sales are hit, the tax credit is cut by 50% for two quarters, followed by a 25% reduction for each of the next two quarters.
Eventually, the tax credit was designed to go away completely. For example, Tesla was the first to hit the 200,000-sold mark in July of 2018, while General Motors met the mark in the last quarter of 2018. Both of these automakers stand to benefit in 2023 when the sales cap is lifted.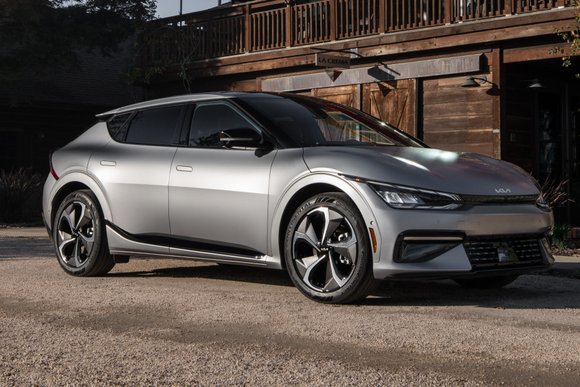 How Does The Tax Credit Work On A Lease?
When you lease a new EV, the tax credit still applies, but since it stays with the original owner, some brands may not pass on the credit. Even when they were eligible for a full $7,500 tax incentive, both the Hyundai IONIQ 5 and Kia EV6 didn't pass along the tax credit on leases.
Alternatively, balloon financing can often promise consumers a lease-like payment with the chance to take advantage of the tax credit. For example, the Ford Mustang Mach-E doesn't offer the tax credit to lessees but does feature the chance to save when choosing a financing option called Ford Options Plan.
Top EV, PHEV, and Hybrid Car Deals