A federal EV tax credit can make buying or leasing an electric vehicle more affordable. Unlike a manufacturer incentive, though, your ability to claim the Plug-In Electric Drive Vehicle Credit depends on your individual tax situation. What does this mean for you as a shopper? Here's what we know.
It's not a rebate. A rebate is a discount provided by the manufacturer to a qualifying buyer for the purchase of a new vehicle. Rebates come off the price of the car. Although EVs and plug-in hybrids often benefit from rebates, the tax credit doesn't necessarily translate to the same immediate savings. Instead, the tax credit offers a reduction in your tax liability for a given year.
The tax credit amount can vary. According to the IRS, Section 30D (IRC 30D) provides a credit based on battery capacity. The credits start with a base of $2,500 for a car whose battery produces 4kWh of power and can be charged from an outside source. The tax credit increases by $417 for each additional 5kWh of power they produce, up to $7,500.
That's why a Toyota Prius Prime qualifies for a $4,502 tax credit while the all-new RAV4 Prime offers $7,500. The IRS has a webpage where you can see credit amounts by vehicle.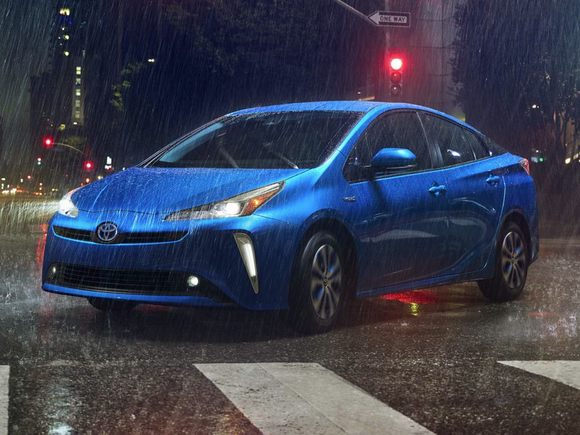 You may not be eligible for the tax credit. Not only can the amount of the credit vary, but your ability to claim it can, too. The tax credit is only available on certain vehicles and is only available to the car's original owner. Used EVs have already used their credit, which plays a factor in the pricing of used electric drive cars.
Additionally, some rules apply to household income. For this reason, you may need to consult with a tax professional to determine if you qualify for the EV tax credit. Be aware, too, that EV tax credits are non-refundable, which means that if you're eligible for more of a credit than you owe in taxes, you don't get a check for anything leftover.
Not all plug-ins are eligible. The tax credit is available on electric drive cars from manufacturers that have sold under 200,000 electric models. As they hit this benchmark number, the automaker is phased out of tax credit eligibility. The incentive cutoff date is different for each manufacturer and runs out after an automaker hits the benchmark.
Once the sales are hit, the tax credit is cut by 50% for two quarters, followed by a 25% reduction for each of the next two quarters. Electric vehicles produced after the gradual phase-out are no longer eligible for the tax credit.
This is why there are no rebates available for Tesla or Chevrolet EVs. Tesla was the first to hit the 200,000 sold mark in July of 2018, while General Motors met the mark in the last quarter of 2018. No other companies have yet crossed the line to phase out their EV tax credits, but Nissan, Ford, and Toyota are competing for the milestone sales.
Leasing may not guarantee you the credit. When you lease a new EV the tax credit still applies, but since it stays with the original owner, some OEMs may not pass on the credit when you lease. Instead, they can keep the credit, like Ford is doing with the latest Mustang Mach-e, which qualifies for a full $7,500 credit. This may affect the lease price on certain EVs, since some manufacturers do choose to pass on the savings, like VW which offers a $7,500 zero-emission bonus for lessors on its 2021 ID.4.
The role of politics. The EV Tax credit has become a hot-button issue as the current administration strives to put more EVs into production. Many automakers, like GM, have lobbied for an extension of the federal tax credit, arguing that it's key to making EVs affordable for all. Some lawmakers are looking to up the tax credit to around $12,500, as part of current legislation. Whether or not anyone sees this increase is still to be seen. On the other side of the coin, some lawmakers would rather see the credit vanish completely.
The CarsDirect take. The Federal EV tax credit is definitely something to consider if you're in the market for an electric vehicle. This can take the cost of a new model down quite a bit if you qualify. If you don't qualify for the federal credit, some state and local EV tax credits may apply to you.