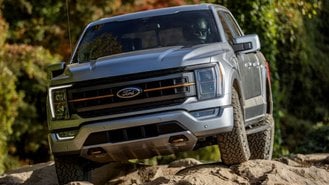 Ford X-Plan Pricing can offer eligible car buyers from approved companies and organizations discounted, haggle-free prices on Ford's cars, trucks, and SUVs. However, a variant called X-Plan Partner Plus can actually offer even greater savings. Here's a quick look at how it works.
What is X-Plan Partner Plus? Partner Plus involves bonus cash on top of Ford's regular X-Plan discount of 0.4% under a dealer's invoice price plus a $275 program fee for all members of the X-Plan Partner Recognition Program. While that sounds straightforward, there's a catch.
The biggest downside is probably the fact that the cash isn't available as part of the X-Plan Friends and Neighbors program. While both programs have the same underlying discount, only participants of the Partner Recognition Program are eligible for the additional savings.
Who's eligible for X-Plan Partner Plus? To get Partner Pricing, you'll have to be part of an organization or company on Ford's approved list of partners and suppliers. Some examples include Microsoft, Penske, and FedEx, but there are many, many more.
How much is the X-Plan Partner Plus discount? The Partner Plus rebate is only available on select models for a set length of time. At the moment, that's an extra $500 off all Rangers, the F-150, and both the F-250 and F-350 Super Duty through March 31, 2021.
Interestingly, the deal is available on both 2020 & 2021 inventory. That could be a big deal if you're looking to save a little more money on the all-new F-150. Like other bonus programs, the offer can be combined with most of the brand's other promos for buying & leasing.
What are the exclusions? Ford typically excludes specialty vehicles like the F-150 Raptor from this type of offer. We also know that the 2021 Bronco is excluded from X-Plan Pricing. We recommend researching the latest Ford offers and checking with your dealer for more info.