Sometimes it pays to be loyal. This month, Toyota is offering a lease loyalty bonus for select lessees of its popular Camry sedan and Prius hybrid.
If you're already thinking about getting behind the wheel of your next Toyota, this is an offer worth knowing about. However, the deal isn't being advertised and only targeted customers will hear about it.
So what does the offer entail? How will you know if you're eligible? And how long will you have to take advantage of the deal?
Here's what you need to know.
Offers listed here assume a Southern California location unless noted otherwise
Offer Details
Starting April 20, Toyota is offering a lease loyalty bonus worth up to $750 for select Camry and Prius lessees with contracts maturing through October 2.
Eligible shoppers will receive a special certificate through direct mail or via email. Once you receive a certificate, you'll have until July 5 to redeem it.
Offer amounts vary by model, and are as follows:
$750 off a new 2017 Camry, Camry Hybrid, RAV4, RAV4 Hybrid, Prius, Prius Prime, Prius c or Prius v.
$500 off any other new Toyota, including new arrivals like the 2018 Toyota C-HR.
To get the discount, simply finance or lease your next vehicle through Toyota Financial Services. As a bonus, you can combine the offer with all promotional finance and lease incentives.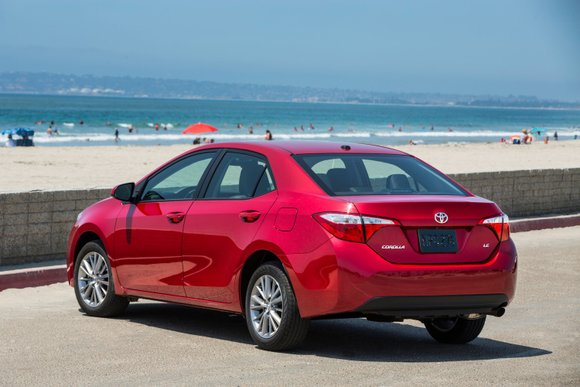 For example, the 2017 Camry is currently offered with 0% APR for 72 months plus a $500 bonus. Together with the lease loyalty offer, that's up to $1,250 in savings on top of zero-percent financing.
You can even stack the offer with lease deals like this month's offer on the 2017 Corolla SE. Factoring the bonus, you can potentially lease one from $149 for 36 months with just $1,499 due at signing.
Our Take
If you're a current Camry or Prius lessee and are planning on upgrading, this is an offer worth keeping an eye out for.
Have a habit of throwing out promotional offers? You may want to think again. That could be a certificate worth up to $750 off your next car.