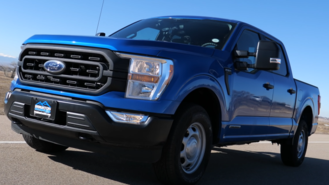 If you're looking to get the most money for your trade-in, there's a special type of incentive you may not be aware of. Unlike traditional rebates and 0% APR deals, trade-in assistance cash is a discount that auto manufacturers sometimes offer that can help significantly boost your savings on a new car, truck, or SUV.
Who is trade-in assistance for? Trade-in cash is generally for consumers who plan to trade-in an existing vehicle when buying a new car. While your dealer will still need to perform a trade-in evaluation, this is actually an incentive that comes from the manufacturer to help advertise bigger discounts and lower prices.
That said, we think it's worth noting that trade-in assistance is a bit different from conquest cash incentives, which reward those coming from a competing brand. They're also different from loyalty discounts, which are limited to returning customers. Both of those incentives usually don't require you to trade-in a vehicle.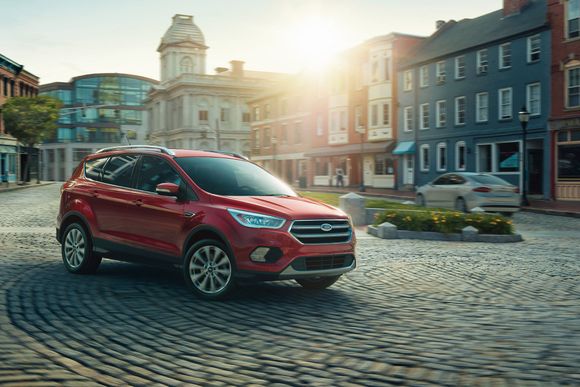 If you're coming from a lease, you may be eligible for trade-in assistance if your current lease is scheduled to expire soon. We often find that trade-in incentives are available whether you plan to buy or lease your next car. However, rules can sometimes vary so we recommend checking with your dealer for complete details.
What brands offer trade-in assistance? Brands that offer trade-in cash tend to be limited to Ford, Chevy, Chrysler, Jeep, Dodge, and RAM. In one of the more extreme cases we've seen recently, Ford is offering a $4,000 trade-in bonus on the all-new F-150 here in California in lieu of other advertised F-150 incentives.
What are the pros & cons of trade-in assistance? If you're planning on trading-in a vehicle, this is solid savings that can help lower your costs. However, it's also a caveat. If you don't intend to trade-in a car and a brand is offering $6,000 off MSRP — $2,000 of which requires a trade-in — that could be a 33% loss in savings.
If you have bad credit, trade-in assistance can be a relatively easy way to save money. Unlike special financing, trade-in assistance is available regardless of whether or not you have subprime credit. In Ford's case, the offer merely requires that your current vehicle be a 1995 or newer model, even from the same car brand.
Who should trade-in their car? If your current car is financed and you want a cheaper one, be sure to consider your obligations. Factors like depreciation could make a good case for waiting to trade a car in. Alternatively, other incentives like GM Down Payment Assistance can be a good alternative if you plan to finance.