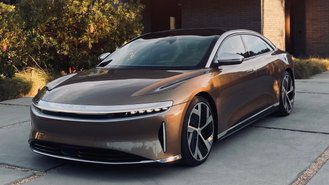 Few startups have appeared on the scene and immediately set the bar for the rest of the industry like Lucid. The startup's Air sedan set a record for having the longest range of any electric vehicle in the world with up to 520 miles. The automaker managed to set a new standard thanks to its highly aerodynamic design and high-tech powertrain.
Unfortunately, getting into one of Lucid's vehicles doesn't come cheap, as the Air Pure with a single electric motor on the rear wheels, which is the most affordable trim available, rings in at $87,400 without destination. That's cheap for a Lucid Air, which can top out at $249,000 for a Sapphire without any features. Lucid understands that it needs to bring pricing down, which it plans to do by introducing a smaller platform.
Lucid has basically solved the problem of range anxiety with electric vehicles through state-of-the-art batteries and efficient designs, but the automaker's next goal is to bring down the cost of its EVs. Currently, electric vehicles have high prices because of their large battery packs that can cost tens of thousands of dollars on their own. Larger vehicles, which is what American consumers are purchasing, require even larger battery packs, hence their even higher price tags. In order to bring prices down, Lucid's CEO, Peter Rawlinson, believes that the brand will have to introduce a smaller vehicle.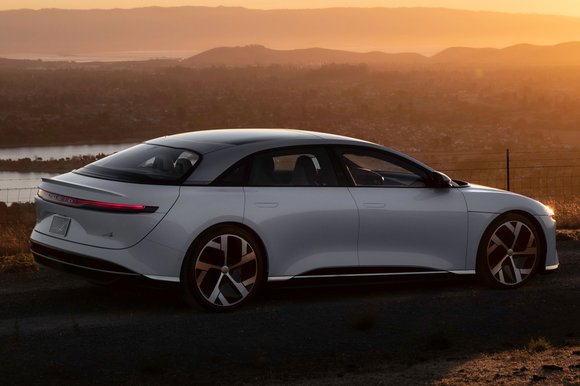 In order for Lucid to drastically cut its prices, the automaker plans to come out with a smaller "midsize" platform. The goal of the new platform is to bring vehicles that cost as low as $50,000 to market. The smaller vehicle will have "greater efficiency" and smaller battery packs. The platform is expected to arrive later this decade.
Rawlinson didn't provide the outlet with more information, but it sounds like Lucid may be working on a Tesla Model 3 competitor. At the $50,000 price point, we expect the midsize Lucid to have a single electric motor, RWD, and a much smaller interior compared to the Air. Other competitors could include the BMW i4, Mercedes-Benz EQE sedan, Polestar 2, and Hyundai IONIQ 6. Range could be somewhere in the 270-mile neighborhood.
Speaking with Automotive News, Rawlinson told the outlet that smaller vehicles could have much smaller battery packs. Lower weight and improvements in tech would result in better efficiency. A great example of how Lucid is bringing prices down on its EVs is with the Air. When the model launched roughly a year ago, it had a starting price of $169,000 without destination. Earlier in November, Lucid introduced a new entry-level Air Pure trim with rear-wheel drive for $87,400. The EPA hasn't tested the vehicle yet, so we don't know what kind of range it will have. But it's a sign that cheaper models are possible.
Source: Automotive News (Subscription Required)