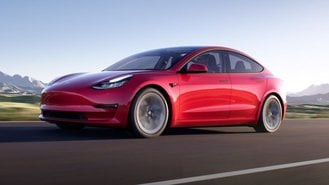 Tesla's lineup has grown over the years, and the brand's cheapest model now starts at roughly $45,000. However, changes in electric car incentives and in Tesla pricing could significantly affect the cost to buy one. Here's what we found if you're looking to buy the cheapest Tesla model in 2023.
The cheapest Tesla you can buy right now is the Tesla Model 3. According to the brand's website, you can order a new rear-wheel-drive base Model 3 for a price of $45,380 including destination. That's $3,000 cheaper than before, though we did see a string of Tesla price increases a year ago.
As the base model of a four-vehicle lineup, the Model 3 may be an affordable option for some, and it's the only Tesla that comes in under the $50,000 mark. If you're looking for simplicity and a comfy ride in an eco-conscious package, this may be the Tesla for you, especially before incentives.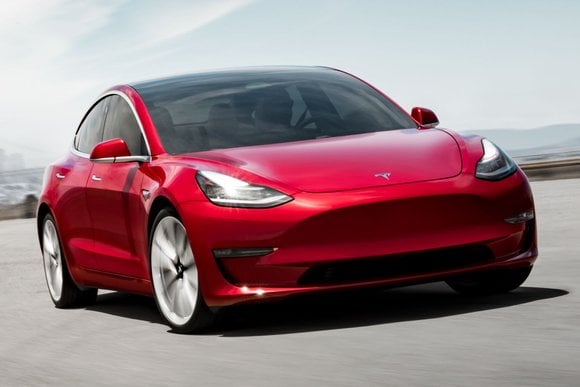 Many EVs on the market qualify for deals and rebates for clean-energy cars. The most significant change, however, is that a number of Teslas are once again eligible for a Federal EV tax credit of up to $7,500. This is because the Inflation Reduction Act removed a 200,000-car sales cap on electric vehicles.
Having said that, there are now MSRP caps of $80,000 on SUVs and trucks and $55,000 on everything else. Depending on the configuration you choose, this could have a big effect on how much you end up paying. There are also income limits that may disqualify some buyers from taking the tax credit.
Once new domestic supply chain & mineral requirements are announced in March, some speculate that Tesla's tax credit will be reduced to $3,750. For now, with the full tax credit, the cheapest Tesla Model 3 could cost just under $38,000 before taking into account any applicable taxes & fees.
Depending on where you live, you may be eligible for rebates like the $750 California Clean Fuel Reward. In the past, incentives like the $2,000 California Clean Vehicle Rebate (CVRP) offered an easy way to enjoy even greater savings, though 2022 price hikes pushed Teslas above the program's price caps.
Model 3 pricing, like many aspects of Tesla vehicles, can fluctuate. Tesla tends to roll out upgrades and trim level changes that can affect the price of a model with some regularity. This means the price of a given car can vary depending on what has gone into production. This shirking of traditional model year changes is just one thing that makes Tesla unlike other auto manufacturers.
The Tesla Model 3 is an EV sedan with a sleek interior and a comfortable ride. The current model sits on a new lithium-ion-phosphate battery and a 113.2-inch wheelbase. It provides a spacious interior dominated by the car's central control panel. 47.2 inches of legroom provide comfort up front, though passengers in the back may be a bit cramped.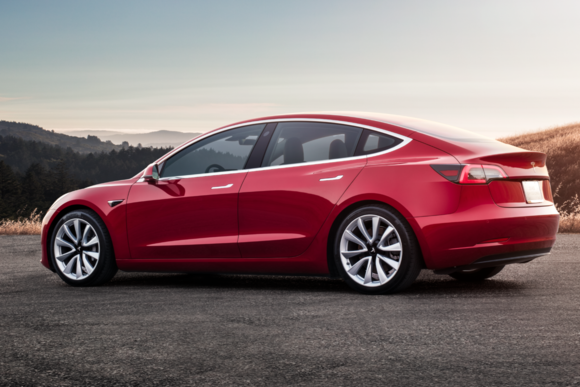 The base trim rear-wheel-drive Model 3 comes with heated front seats, navigation, Bluetooth, and USB ports as standard, but you won't find AM radio, Sirius satellite, Android Auto, or Apple CarPlay compatibility. To mitigate boredom, though, the central display provides a surprising number of entertainment options for a vehicle.
When it comes to battery life and performance, some trims are peppier than others, but they all get to 60 mph quickly. The all-electric car gets an estimated 272 miles of range per charge on the base trim. Stepping up to the dual-motor all-wheel-drive Model 3 Performance bumps you up to 315 miles of range. A 334-mile Model 3 Long Range configuration was available but reservations were halted in 2022.
For comparison, the next cheapest Tesla you can purchase, the Model Y crossover, now goes for $54,380 in base form. That's significantly cheaper than the previous MSPR of over $67,000. If you have your sights set on a Tesla, the Model Y gives you more range and more power, plus AWD, but opting for the Model 3 is by far the least expensive.
Although Tesla used to offer an "off-menu" Model Y not listed on its website for a lower MSRP of under $45,000, the cheaper configuration was discontinued in 2020 and is no longer available to buy. The same goes for the $35,000 off-menu Model 3, which was only sold for a limited time.
Top EV, PHEV, and Hybrid Lease Deals
Pictured: Tesla Model 3