Vietnam-based VinFast officially launched its line of electric SUVs in the U.S. at the end of 2022. These new all-electric SUVs are only available in select states and the cheapest VinFast is now available starting under $57,000. VinFast pricing may not remain as straightforward as other EVs, though. Here's what you need to know.
The cheapest VinFast electric SUV that you can purchase right now is available in California and is for the lower-range VinFast VF8 City Edition in Eco trim with an MSRP of $56,700 including destination.
In this state, you can lease a new VinFast VF8 City Edition for $599 a month for 24 months with $5,774 due at signing for the Eco trim. This deal includes a discount of $3,000 and assumes 10,000 miles per year. This makes your effective monthly cost on a VinFast VF8 $840 a month, which is a bit high in our price index for a vehicle with this price tag.
This deal means that you could actually lease an all-new VinFast for less than a Tesla Model Y. Not a bad deal for an automaker that is brand-new to the U.S. auto market.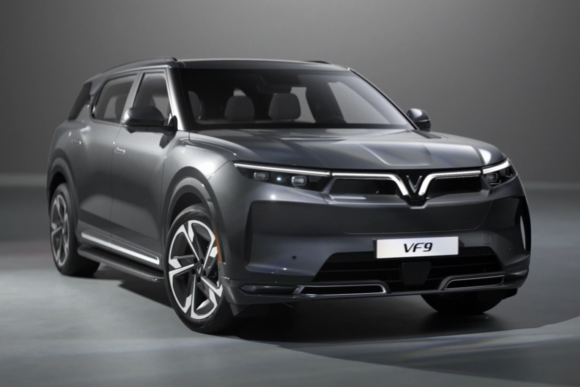 We've found out that VinFast vehicles may include a battery subscription program in the future, though currently, the process is still being finalized and all advertised lease prices include the battery for now. If VinFast does introduce a subscription service for batteries, it may be in an attempt to keep costs down for customers and stay competitive in the U.S. EV market.
As of writing, VinFast isn't on the IRS's list of approved manufacturers when it comes to qualifying for a Federal Tax Credit, which means that currently there's no tax credit available to you. This may change in the future, as VinFast plans to begin producing vehicles in a new plant in North Carolina sometime in the near future. Currently, the vehicles are produced in Vietnam. The first shipment of VinFast VF8 vehicles arrived in California in December of 2022. There's no specified date for U.S. production to begin yet but the current plans are for mid-2024.
Currently, reservations are open for the VF8 and VF9 electric SUVs. According to the manufacturer's website, the VF8 will carry a starting MSRP of $59,000 while the larger VF9 will start at around $83,000. The company has also announced that early registration for the next two all-electric crossovers, the VF6 and VF7 will open later this spring, targeted for March but no prices have been announced.
The lowest prices model, the $56,700 VF8 City Edition is available in VinFast showrooms in California right now. If you're looking for a VinFast, be aware that they're only available for delivery to customers in CARB emission states, California, Connecticut, Colorado, Delaware, Maine, Maryland, Massachusetts, New Jersey, New York, Oregon, Pennsylvania, Rhode Island, Vermont, Washington, and Washington D.C.