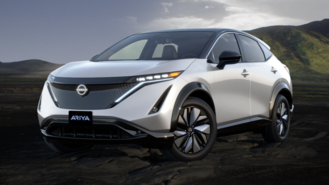 Now that Nissan has come out with four versions of the highly anticipated 2023 Ariya electric crossover, people are left to wonder, how do I get my hands on one? Well, while there still hasn't been an official release date for when the Ariya will arrive at dealerships, the good news is that Nissan has created a reservation process for any interested consumers to stake their claim on one of these vehicles. Here's how it works.
The Nissan Ariya reservation process as a whole seems fairly simple and can be completed entirely online, which is always a plus in this day and age. To begin, customers need to go to the specified website (nissanusa.com/ariya/reserve) and make a MyNissan account.
After that, select the desired Ariya model and place a refundable deposit of $500. Then choose an EV-certified Nissan dealership to have the Ariya delivered to. From there, once the vehicle arrives at the dealership, consumers can complete the purchase online through Nissan@Home or at the dealership itself. Once that is done, customers can choose whether they want their new Ariya to be delivered straight to their home or if they want to pick it up at the dealership.
Nissan is also offering the first 10,000 customers who make a reservation before January 31, 2022, a free EVgo membership for two years plus $500 in charging credits upon purchasing the car. Depending on the model, that credit can be worth up to 5,000 miles of EV driving.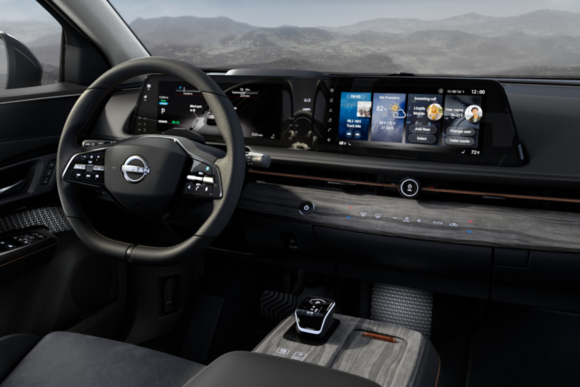 There are four Ariya models to choose from at the moment: the Venture+ front-wheel-drive, the Evolve+ front-wheel-drive, the Premiere front-wheel-drive, and the Platinum+ e-4ORCE all-wheel-drive.
Each model has a liquid-cooled 87 kWh lithium-ion battery, a CCS quick charge port, Apple CarPlay and Android Auto, Nissan SafetyShield 360, and available ProPILOT Assist 2.0. The Ariya Premiere front-wheel-drive is exclusive only to customers who took part in the reservation program and comes with 19-inch aluminum-alloy wheels that have an aero wheel cover color treatment, illuminated kick plates, and a special Premiere-grade emblem.
Pricing for the 2023 Nissan Ariya models starts at $45,950 for the Venture+ front-wheel-drive and goes up to $58,950 for the Platinum+ all-wheel-drive with Destination and Handling costing $1,175. The Ariya should be eligible for the full federal EV tax credit and any applicable state plug-in rebates, however, which can lessen the cost a fair amount.
Deliveries for reserved Ariyas are scheduled to begin in the fall of 2022, with front-wheel-drive models shipping first and all-wheel-drive models following after in the late fall.
Read our Preview of the 2023 Nissan Ariya
Pictured: 2023 Nissan Ariya