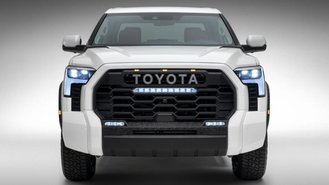 While dealer markups have become more common amidst an inventory shortage, consumers looking to buy a 2022 Toyota Tundra may be able to avoid paying over MSRP. That's because some Toyota dealers actually have a policy meant to avoid price-gouging their customers on the completely redesigned Tundra truck.
At Longo Lexus in El Monte, California, the dealer's website is emblazoned with the claim "Never Pay Over MSRP." We reached out to the dealer today and confirmed that the policy encompasses the 2022 Tundra. That could be good news for shoppers ready to start the reservation process for the all-new pickup.
Having said that, your results will vary from dealer to dealer. After all, market conditions have compelled some Toyota dealers to charge markups of up to $6,000 on the Corolla. In most cases, simply being able to find a Toyota in stock can be extremely hard. We're even seeing 2022 Tundra wait times stretch to 1.5 years.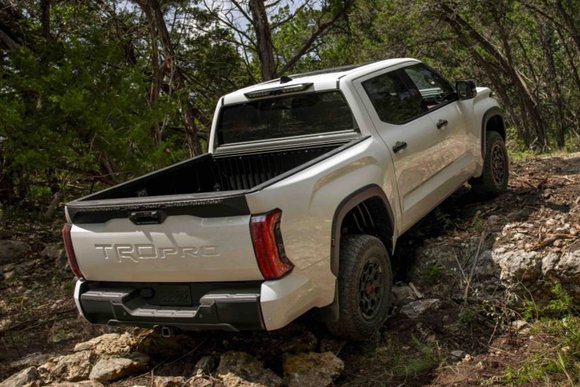 Depending on the options available near you, the best way to avoid a markup on the 2022 Tundra could be to put down a deposit at a dealer willing to sell the truck at MSRP. If you can settle on the price ahead of time and avoid pricey add-ons, this could present a chance to get the best deal possible given the circumstances.
Although there are no outright rebates on the 2022 Tundra, the company does offer a $500 college grad rebate as well as a $500 military rebate on most models when taking out a loan through Toyota Financial. In some parts of the country, Toyota offers a customer loyalty discount worth $750 when buying or leasing.
We expect to learn more about Tundra incentives in the months ahead. Given the fact that all-new vehicles like the redesigned GR86 and all-new Corolla Cross already feature discounts as well as surprising lease deals, we're not quite ready to rule out the possibility of a deal or two on the Tundra once it goes on sale.