GM is reportedly planning to make it easier to buy the 2022 Hummer EV by offering haggle-free pricing. Although few consumers may relish the thought of haggling, our analysis finds that there may be some important pros & cons worth knowing about. Here's a look at how buyers could stand to win (or lose) from the deal.
Haggle-Free Pricing Pros
No mark-ups? Early reservations for the Hummer EV Edition 1 sold out within minutes, indicating extraordinary interest from early adopters. If you're familiar with some of the crazy dealer mark-ups we saw early on with the redesigned Chevy Corvette, you may be expecting to see prohibitively high prices on the new Hummer.
According to GMC Vice President Duncan Aldred, the brand won't allow mark-ups to "deliver a one-price experience for the customer, from the website, right through to the dealer level." That's significant because dealers are typically given free reign to mark-up (or discount) and determine the selling price in a given area.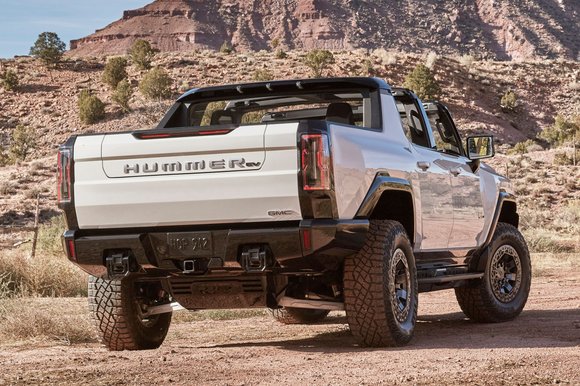 If you loathe the idea of paying above sticker price, this could be great news. EV maker Tesla has been using a "one price" model for years, offering a more "direct" experience. That said, in reality the brand has both raised and lowered prices with little to no notice for buyers and sometimes offers factory incentives.
No games? A loaded GMC Sierra Denali has an MSRP of around $70k but is eligible for a $6k rebate. Depending on market demand and real-world availability, dealer discounts can often vary. With the Hummer — a truck with no direct competitors for now — upfront pricing could prove to be a lot more straightforward.
Haggle-Free Pricing Cons
Paying full retail. Paradoxically, the biggest downside of haggle-free pricing is the inability to negotiate. Haggle-free pricing often implies that a dealer is already offering their best price. However, GM's approach suggests buyers will have no option but to pay full MSRP like buying an iPhone. Or in this case, a six-figure iPhone.
Not actually haggle-free? GMC's VP may be on record saying "there will be no trickery," but we're seeing a lot of room for confusion. For example, the actual terms & conditions (screenshot below) when placing a reservation state "dealers set the actual price which may differ from the manufacturer's suggested retail price."
Whether or not the brand is able to deliver on its promise remains to be seen. Aldred reportedly told investors that the brand is working on adjusting its dealers' profit margins in order for it to make sense. But will dealers play ball? For now, placing a $100 reservation does not appear to guarantee a haggle-free price.
No incentives. Aldred reportedly told investors "there will be no incentives." For truck buyers accustomed to seeing 0% APR deals and hefty pickup rebates, ruling-out incentives could be hard to accept. There's also the fact that the new Hummer EV won't be eligible for nearly $10,000 in plug-in credits & rebates.
That said, focusing on rebates may not be especially helpful considering interest rates can impact affordability. Will the Hummer debut with special financing for buying & leasing? That remains to be seen. We also don't yet know the truck's residual values, which could help determine whether it'll be good to lease.
Fewer places to buy. Unlike other GMC models, not all dealers will sell the Hummer. Reasons could range from lack of anticipated demand, unwillingness to invest in EV service equipment, or disagreement with the one-price model. According to Automotive News, only around half of GMC's dealers have chosen to sell the truck.
Stay tuned for our ongoing coverage of pricing-related insights related to the new Hummer EV.