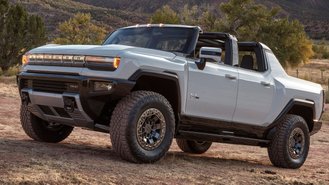 GM's first all-electric truck will offer 350 miles of range, up to 1,000 hp, and impressive off-road capability. However, with a price tag of over $100,000 and the current status of the federal plug-in tax credit, buyers will find that the 2022 GMC Hummer EV won't qualify for up to $9,500 in incentives. Here's why.
First, even though many EVs are still eligible for a $7,500 federal tax credit, GM exceeded 200,000 sales and no longer qualifies for the incentive. Although the Chevy Bolt EV has largely managed to offset that major disadvantage with remarkable deals, that may not end up being the case with the new Hummer EV.
If you live in California, it's also worth knowing that vehicles with an MSRP over $60,000 don't qualify for the California Clean Vehicle Rebate (CVRP). It's worth $2,000 for most buyers, although there are income caps that can disqualify those with a high annual income (for example, over $150,000 for single filers).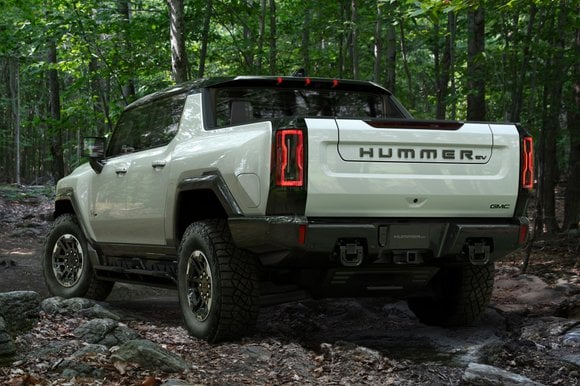 Altogether, that's $9,500 in savings that won't be available to Hummer buyers. More affordable configurations are coming, but the cheapest Hummer EV will still start at $79,995 and isn't due to arrive until at least early 2024. Fortunately, a lot could still happen between now and then when it comes to incentives.
For now, there are no signs that GM plans to offer any sort of rebates or financing deals on the Hummer. To put that into perspective, the 2021 Ford Mustang Mach-E hasn't even arrived yet but already offers low-interest APR, an 84-month loan incentive, special pricing options, and a "lease-like" alternative to buying.
At the moment, the Bolt EV is the cheapest car you can lease and ranks among the best deals on an EV. Incentives can change, so stay tuned for potential developments. We don't yet know if the Hummer will qualify for GM Supplier Pricing or any additional programs to help make it more attainable.