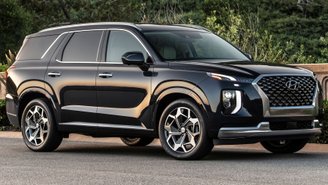 Your ability to get a deal on a new Hyundai Palisade could be close to non-existent amid an inventory shortage. That's because the automaker has canceled every lease deal and promotional APR offer on the immensely popular SUV. As a result, our analysis finds that prices have increased by as much as $100/month.
According to bulletins Hyundai sent to its dealers today, the brand's latest incentives exclude the 2021 Palisade. That means no promotional lease rates or APR incentives. Just yesterday, you could score 0% APR financing for 48 months, a rare deal for buying introduced last month before the 4th of July holiday.
If you're planning to lease a Palisade, that means you'll have to settle with the brand's non-promotional rate (also called a Standard Rate). The company's online payment estimator now lists the Palisade SE at $496 for 36 months with $2,496 due at signing. The effective cost of this lease comes out to $565/month.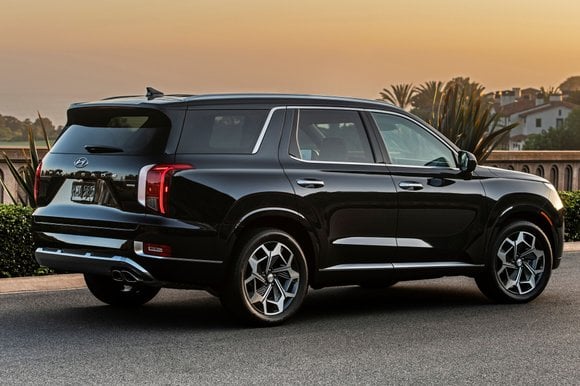 Believe it or not, that's over $100/month more expensive than last month's advertised lease. Here in California, the same SUV was listed at $359 with $3,599 at signing or $459/month. That's an incredible price increase that could effectively penalize bargain hunters who may have been hoping for deals to improve.
If you're looking to buy rather than lease, you'll no longer find 0% financing on any Palisade. Hyundai's advertised 4-year rate is now 4.55% APR. On a $35,000 SUV, this essentially translates to a $3,300 price increase compared to offers you could get yesterday. These are unprecedented changes that could sting shoppers.
Interestingly, Kia has opted to continue advertising deals on the 2021 Telluride. For example, dealer incentive bulletins list the Telluride LX at $319 with $3,499 at signing, or $416/month. That's $149 per month cheaper than Hyundai's estimated lease on the Palisade. The two SUVs have nearly identical MSRPs.
CarsDirect's team of experts analyzes Palisade prices & deals monthly and can tell you whether it's a good time to buy or lease. Be sure to sign up for email alerts to get notified when incentives change. Due to limited inventory, we recommend shopping around with multiple dealers to get the best price possible.
Current offers end August 2.