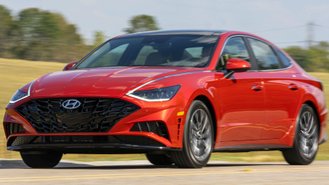 Discounts have just been doubled on Hyundai's two newest models, the 2020 Venue and 2020 Sonata. Based on a letter sent to dealers on Saturday, our analysis finds that the latter now features as much as a $1,000 advantage for consumers looking to buy compared to offers last week.
Previously, Sonatas featured a mere $500 loyalty discount that not all shoppers were eligible for. As of Saturday, that offer has been replaced by a $1,000 discount for all buyers. At the same time, Hyundai has doubled discounts on the Venue to $1,000 (up from $500), marking the best deal to date.
So is now a good time to buy? That depends. As we've already observed, financing offers are relatively unchanged after last week's rate cut by the Federal Reserve. That said, a closer look reveals that incentives for the new Sonata no longer overwhelming favor leasing instead of buying.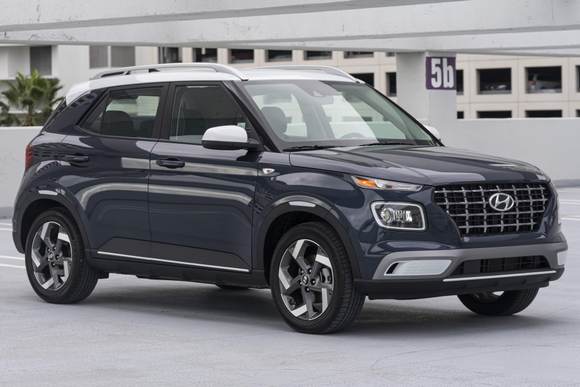 When it was introduced, the Sonata featured up to $2,500 for leasing but $0 for buying. Now, discounts for leasing have fallen to just $1,500. That said, it's possible consumers may not experience higher lease prices because of a 6% improvement in the car's underlying residual value.
While the Sonata remains one of the cheapest midsize cars you can lease, it doesn't have much of an advantage over competitors. Here in Los Angeles, the SE is listed at $219 for 36 months with $2,799 at signing. That translates to $297/month, compared to $305 for both the 2020 Toyota Camry LE and Honda Accord LX.
In the case of the Venue, getting $1,000 off one of the most affordable crossovers is definitely something to appreciate. However, shoppers should be aware that offers for the bargain-priced vehicle continue to favor buying instead of leasing. Last month, Hyundai abruptly took away Venue leases with no explanation.
We think it might have something to do with the fact that lousy incentives made the sub-$20,000 SUV more expensive to lease than a $27,000 Santa Fe.