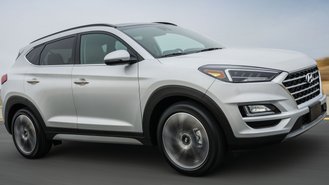 Update (6/03/20): We've just learned that Hyundai is no longer offering a 90-day payment deferral on most of its lineup. For June, the only two vehicles eligible are the 2020 Tucson and Santa Fe.
June is shaping up to be a lousy time to buy a Hyundai. According to dealer incentive bulletins for offers that took effect today, the brand has quietly taken away an unprecedented 0% APR deal for 84 months. To make matters worse, the automaker has raised rates on some of its most affordable cars & SUVs.
Back in March, Hyundai joined Detroit's Big Three in offering interest-free financing for up to 7 years. Although the deal was largely limited to 2019 models that had mostly sold out, the offer grew to encompass both the 2020 Elantra and Tucson. Last month, Hyundai scaled-back the offer to include just the Tucson.
As of today, Hyundai has completely taken away 0% APR for 84 months, matching a similar move in May from FCA and changes from GM that took effect today. Buyers looking to lower their monthly purchase costs will likely find that today's changes can have a major impact when it comes to affordability.
In the case of a $30,000 Tucson, a 7-year loan at 0% came out to just $357/month before taxes & fees. Now, the same vehicle is listed at 0% APR for 72 months. That comes out to $417, a difference of $60/month. This could be a deal-breaker for some buyers when deciding which Tucson to buy in the month of June.
But that's not all.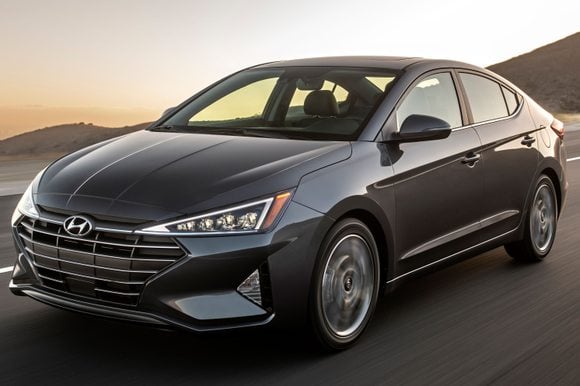 Although the Elantra has consistently been one of the cheapest cars you can lease, deals for buying have taken a turn for the worse. Whereas the value-oriented car offered 0% APR for 84 months back in March, now it's listed at 2.9% for 72. You can still get 0% APR, but the term is limited to a mere 36 months.
With a $25,000 car, a 7-year loan at 0% resulted in a payment of approximately $298/month. Now, a 6-year loan at 2.9% equates to $379. That's a difference of $81/month. With the 36-month option at 0%, the same car comes out to $694/month. $694. For an Elantra. Ahead of a pretty major redesign.
Other Hyundais are affected to varying degrees. For example, both the 2020 Kona crossover and Sonata sedan have gone from 0% APR for 60 months to 1.9%. In the case of a $30,000 vehicle, this results in almost $1,500 in additional money spent on interest. Fortunately, not every vehicle is affected.
For example, the 2020 Santa Fe features 0% APR for 72 months, one of the best 0% offers on an SUV. However, apart from the Tucson and Santa Fe, there are now no 2020 Hyundais with 0% APR for longer than 48 months. This could give some buyers a reason not to buy as the country grapples with the impacts of COVID-19.
Offers end June 30.