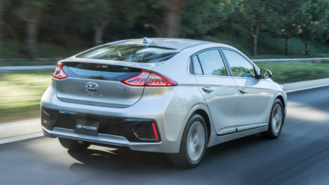 The Hyundai Ioniq Electric will no longer be offered with a subscription lease in California. Incentive bulletins show the program, called Ioniq Unlimited+, has been discontinued for 2019. Instead, the automaker will offer the 124-mile EV with a traditional lease lacking many of the original benefits of the subscription deal.
The 2019 Ioniq Electric is listed at $239 for 36 months with $2,500 due at signing. That's $56/month less than the 2018 model and $36 less than the offer the model debuted with back in 2017. A lower price sounds great, but there are some key differences worth knowing about.
The most noteworthy change is that the "unlimited" component is gone because the deal now includes a mileage cap. Instead, dealers will be able to offer the car with an allowance of 10,000, 12,000, or 15,000 miles depending on buyer preference.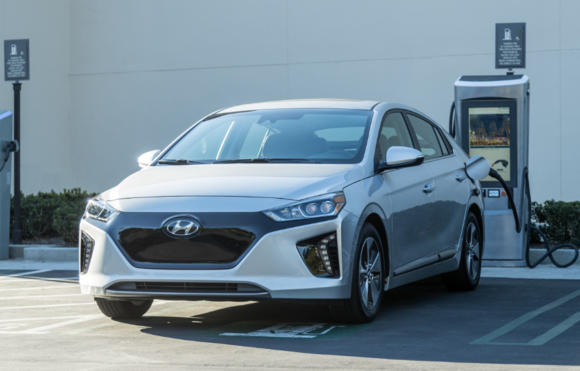 Hyundai spokesperson Derek Joyce confirmed for us today that Unlimited+ has in fact been cancelled, adding that the brand is "studying alternatives." The company hasn't published a full price breakdown for each mileage level. For now, we presume the above deal is for 12,000 miles per year just like every other Hyundai.
Next, the car's complimentary maintenance benefit is gone as well. Previously, coverage for routine wear & tear items like brake pads, wiper blades, headlamps, etc. was included. Although we think it's unlikely this really saved people a ton of money, it's certainly worth knowing.
Changes to Hyundai's subscription experiment aren't exactly surprising. When it debuted, the 2017 Ioniq Electric was offered at $275 for 36 months with $2,500 due at signing. Earlier this year, the 2018 Ioniq Electric was introduced at a price $90/month higher and lacking monthly reimbursements for vehicle charging.
Will this dampen the Ioniq's appeal? It depends. With the old charging reimbursement, the car offered a unique value among EVs for high-mileage commuters. However, compared to the 2018 model's lease, the $56/month cut in payment appears to make the latest version a superior choice.
Based on our analysis, the 2019 model comes out to an effective cost of $308/month before California's $2,500 Clean Vehicle Rebate. Interestingly, that's $8 more than the 2018 Nissan LEAF S ($300), listed here in Los Angeles at $219/month with $2,929 at signing.
Oddly enough, shoppers new to EVs may find the Ioniq Electric a surprisingly good deal next to its Ioniq stablemates. For 2019, the Hybrid is listed at $219/month with $2,199 at signing, an effective cost of $300/month. The Plug-In's payment is $40 higher, resulting in an effective cost of $340.
That means the Electric is just $8 more than the Hybrid and $32 less than the Plug-In before any additional incentives. Here, some shoppers may find that upgrading from a hybrid or plug-in to a fully-electric car represents a smarter and more accessible option.