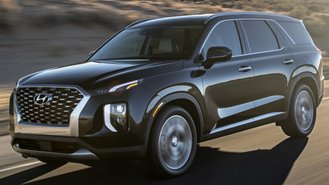 While most auto brands have eliminated flexible payment options, Hyundai has expanded a deferred payment incentive to almost its entire lineup. Previously limited to just two models (Tucson & Santa Fe), the change could make this fall a good time to buy for car & SUV shoppers.
According to a dealer incentive bulletin, Hyundai is offering no payments for 90 days on at least 10 models in addition to interest-free financing. Based on changes that took effect September 9, even models like the Palisade now qualify for 0% APR, a rare deal for such a popular vehicle.
That said, there are some catches worth knowing about. First, our analysis finds that the offer appears to be limited to shoppers financing at 0% APR. As a result, consumers most likely to benefit from the incentive will be those with top-tier credit borrowing through Hyundai Financial.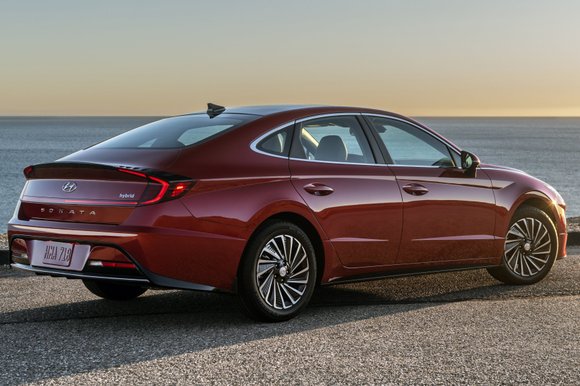 It's also worth noting that while 0% APR is available on a slew of vehicles, actual offers vary by model. The best deals are currently on the 2020 Sonata (and Sonata Hybrid), Tucson, and Santa Fe with interest-free financing for 72 months. You'll find shorter terms on other vehicles.
For example, 0% financing is limited to 60 months on the Elantra, Elantra GT, Venue, and Kona. Meanwhile, interest-free loans are limited to 48 months on the Accent, Veloster (including the Veloster N), and Palisade. Like most incentives from Hyundai, offers are set to end November 2.
If you're looking for flexibility in making your initial payment, now could be a very good time to buy. Interestingly, while these offers are aimed primarily at selling-down 2020 inventory, 2021 versions of the Accent, Kona, and Tucson are eligible for the exact same 0% financing offers.
Based on our analysis, Hyundai is just one of a handful of brands still offering deferred payment options to car buyers amidst the coronavirus pandemic. To put this into perspective, Chevy has canceled 0% APR offers on all but 3 vehicles at this point (the Trax, Equinox, and Bolt EV).
Meanwhile, Ford recently took away a broad-ranging 0% APR offer for 72 months and raised rates on vehicles like the 2020 EcoSport to as high as 6.9%. Other noteworthy brands still offering payment deferrals include Jeep, Dodge, and Mazda.