Earlier this week, Hyundai declared that IONIQ 5 pricing starts below $33,000 after a tax credit. However, your ability to buy one at that price could be severely limited when the all-new EV goes on sale this month. The reason has to do with the release date for the cheapest IONIQ 5 and a disadvantage with lease deals.
On paper, the 2022 IONIQ 5 starts at $32,200 after a $7,500 tax credit. In reality, it has a starting price of $40,925 including a destination fee of $1,225. Even then, the entry-level trim, the SE Standard Range, won't go on sale until spring 2022. Until then, the cheapest IONIQ 5 is the 303-mile model with an MSRP of $44,875.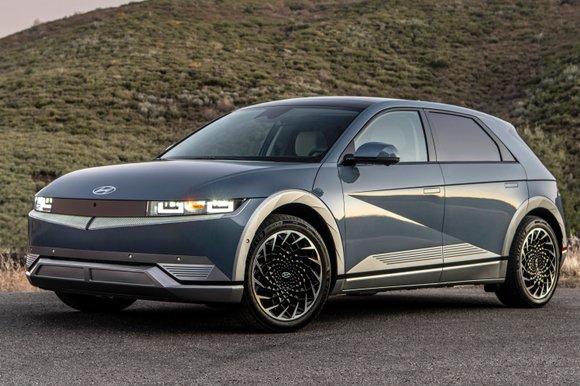 That's a difference of $3,950. Although the IONIQ 5 is eligible for a $7,500 tax credit, it's not a rebate and not every buyer may qualify. As we discovered yesterday, Hyundai is also keeping the entire tax credit for itself when the EV is leased. That's the same disadvantage buyers face when leasing a new Tesla or Chevy Bolt.
Fortunately, Hyundai does have an early financing deal on the IONIQ 5. However, you may find better deals on other EVs. For example, the older Hyundai Ioniq Electric benefits from a 0% financing deal, and over $10,000 in lease cash makes it one of the cheapest vehicles you can lease in some parts of the country.
If you're on the fence about buying or leasing the IONIQ 5, you may want to wait. That's because proposed legislation involves an expansion of the EV tax credit. If signed into law, odds are that it won't be retroactive. As a result, waiting to buy an EV like the IONIQ 5 could be one of the best ways to get a deal.