Hyundai has decided to keep a $7,500 federal tax credit for itself on the 2022 IONIQ 5 when consumers choose to lease rather than buy. Although buying the new electric vehicle does already offer a financing incentive and plug-in rebates, our analysis finds that the IONIQ 5 has a significant disadvantage when leased.
To start, the 2022 IONIQ 5 offers no lease cash to shoppers, a fact that may not seem surprising given that it's an all-new model. Normally, electric car makers pass along some or all of the federal EV tax credit to lessees as a manufacturer incentive called lease cash. As a result, the IONIQ 5 could be a bad vehicle to lease.
We came across this info while reviewing a national leasing bulletin the company sent this week to dealers. Hyundai spokesperson Miles Johnson confirmed our findings today, adding: "There are other ways to support a lease program and we chose not to support our lease through lease cash at this moment."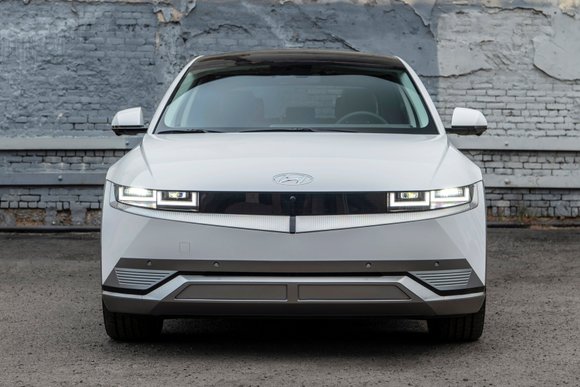 Like most EVs, Hyundai says the IONIQ 5 qualifies for up to a $7,500 federal tax credit, an incentive that consumers may be eligible for when buying rather than leasing. So where is the money going exactly on leases? That remains unclear, but it certainly isn't going to consumers expecting to get a deal on an EV lease.
To put this into perspective, the Volkswagen ID.4 offers a $7,500 lease discount. In the case of Hyundai's own Ioniq EV hatchback, Hyundai Motor Finance (HMF) is offering up to $12,500 in savings. We aren't even seeing an introductory lease price on the IONIQ 5 and early lease rates are equivalent to roughly 3.3% APR.
IONIQ 5 residual values are nothing to write home about, with a 36-month residual between 47% and 49% based on trim. Although EVs can offer great lease deals and offer some of the largest discounts right now, the IONIQ 5 could present a questionable value for those looking to lease rather than buy their next EV.
Is Hyundai taking a page from Ford? After all, consumers have been clamoring for the new Mustang Mach-E even though Ford Credit is keeping the tax credit to itself on leases. If you're looking to spend the least amount of money on the new IONIQ 5, it may make sense to avoid leasing one, at least for the time being.
In addition to regional incentives like the California Clean Vehicle Rebate, Hyundai is already offering an APR deal on the IONIQ 5. Although you won't find a 0% financing deal just yet, well-qualified buyers will find financing rates as low as 1.9%, with financing options available for vehicle loans up to 6 years in length.