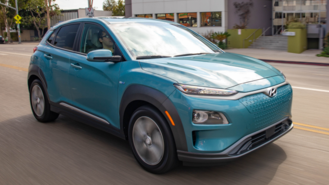 The all-new Kona EV is poised to offer a compelling choice for shoppers with up to 258 miles of range and a price tag identical to the Chevy Bolt. However, leasing one is looking like an attractive alternative to the Bolt depending on where you live.
Manufacturer incentive bulletins show the new SUV will start at $349 for 36 months with $3,899 due at signing. That's based on an MSRP of $37,495 and an allowance of 12,000 miles per year. The deal is good in eastern, southern and western states.
Factoring both the payment and amount at signing, that equates to an effective cost of $457/month. Interestingly, our analysis finds that's considerably more affordable than Chevy's nationally advertised lease on the 2019 Bolt EV.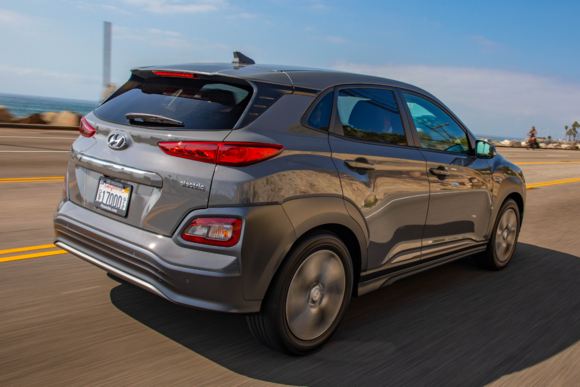 In most states, the Bolt LT is listed at $429 for 36 months with $4,489 at signing, an effective cost of $554/month. That makes the Kona $97/month cheaper to lease despite having the same MSRP. There are exceptions, however.
Here in California, the Bolt is eligible for better discounts and is listed at $309 for 36 months with $4,349 at signing, an effective cost of $430/month. That gives it a $27/month advantage over the Kona. The Bolt offers 238 miles of range and is generally well-regarded.
If you're planning to buy, we don't see any particular advantage for either the Kona or Bolt.
Hyundai's initial financing offer for the Kona is 2.9% APR for 60 months with no rebates. The Bolt is eligible for a $1,000 factory bonus, but there are no financing offers and the bonus is only available in zero-emissions states.
Most shoppers will probably find the most value when leasing. The Kona is eligible for the full $7,500 federal tax credit. Meanwhile, vehicles like the Tesla Model 3 only get half that amount due to a mandatory phase-out process.