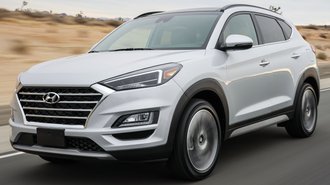 Update (6/03/20): CarsDirect has learned that Hyundai has scaled back its deferred payment offer to just two models: the 2020 Tucson and Santa Fe.

Update (6/02/20): Hyundai has ended this offer and raised rates considerably. Learn more.
With over a dozen automakers now offering better car deals in response to COVID-19, Hyundai has taken one of the most comprehensive assistance offers and made it even better. According to a letter sent to dealers yesterday, the Korean automaker is now matching the biggest American brands with 0% financing for 84 months.
In addition to ultra-cheap financing, consumers looking for additional flexibility can now take advantage of a 120-day payment deferral instead of the previous 90-day offer. While that's not quite as aggressive as a whopping 6-month deferral recently introduced by Volkswagen, it's a substantial change worth knowing about.
Having said all that, we found some major catches.
For example, a closer look reveals that the 84-month offer is only being offered on 2019 Elantras, Elantra GTs, Sonatas, Ioniqs, Kona EVs, and the Tucson. That may not sound so bad, except our analysis of national inventory data finds that most of these vehicles have sold out already at dealers across the country.
While the latest offers from Hyundai for buying & leasing do feature rates as low as 0% APR, none of the brand's 2020 lineup qualify for interest-free financing for 7 years. As a result, the ability of most consumers to actually take advantage of this offer may be very limited. However, this isn't a quirk limited to Hyundai.
As we reported previously, Ford's offer is limited to 2019 vehicles. Meanwhile, GM's offer has a similar limitation but includes a handful of its 2020 lineup. Finally, Fiat Chrysler offers a greater range of both 2019 and 2020 vehicles but has a shorter 90-day deferral that excludes models like the popular Jeep Wrangler.
According to Hyundai, the latest move came in response to dealer feedback in order to remain competitive. That said, if the last week or so is of any indication, consumers may find car-buying amid the current crisis to feature more of these offers as automakers cope with a significant drop in customer demand.