Hyundai offers an attractive military discount as part of the Hyundai Military Program. The deal targets a fairly wide range of military personnel, including spouses, and offers extra cash back on top of most advertised offers.
In addition, specials around Memorial Day can result in some impressive deals when you stack different offers. So what does the deal involve? Who is eligible? And is it any good?
Here's what you need to know.
Deal details
The Hyundai Military Program offers $500 additional cash back on 2015, 2016 and 2017 model year vehicles.
To be eligible, shoppers will need to be serving or have served in the US Air Force, Army, Coast Guard, Marine Corps, Navy, National Guard or Reserves. Unfortunately, certain branches like ROTC are ineligible for this offer.
Program rules state individuals (and their spouses) with the following status types can claim the benefit:
Active duty
Veterans
Retirees
The program can be considered to be "ongoing," but is technically set to expire January 2, 2017.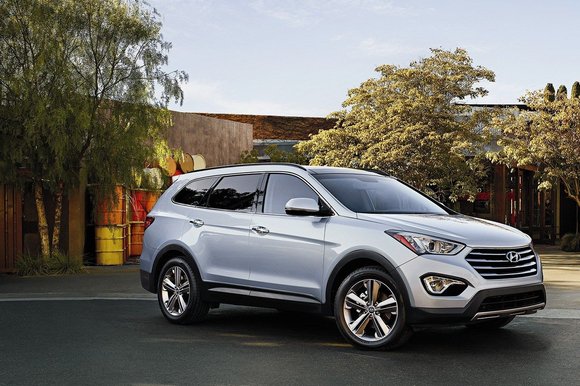 Is the deal any good?
Hyundai's program is a nice way to boost your savings since it can be combined with most other offers.
For example, the 2016 Hyundai Sonata ECO currently features 0% APR financing for 60 months plus a $2,250 bonus in some regions. Add the military bonus and shoppers can take 0% APR plus $2,750 in offers— an impressive savings considering this is before even considering discounts from your local dealer.
Prefer something with a bit more capability? The 2017 Hyundai Santa Fe Sport currently features a $750 rebate and $750 conquest bonus if you're coming from a competitor. Add the military bonus and you're looking at $2,000 in potential offers before dealer discounts.
Buying around Memorial Day this year? Shoppers should be aware that Hyundai will be doubling its military discount to $1,000 for sales between May 20 and May 31, 2016.
If you're eligible, these are all outstanding offers worth asking about at your local dealer.
For an easy way to find the best deals, visit the CarsDirect Deals Page for the latest deal-related news and analyses. Browse expert buying advice updated monthly on nearly 300 models for insider insights you'll only find at CarsDirect. Be sure to sign up for email alerts to have the latest deals delivered straight to your inbox.
Offers listed here are based on a resident in Southern California and may be subject to change. Most lease offers are for well-qualified buyers based on available credit and exclude tax, license, title, registration, document fees and insurance. Not all buyers may qualify. Please check with your CarsDirect Trusted Dealer to confirm details and eligibility.