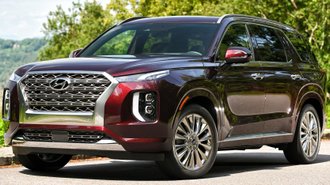 Deals on Hyundai's hottest SUV just got a bit better following Labor Day. As of yesterday, 2020 Palisades are now eligible for 0% APR for up to 48 months. This marks the first time we've seen zero-interest financing on the Palisade since its arrival over a year ago. However, there are some catches worth knowing about.
The key advantage lies in a 48-month rate of 0%. Previously, dealer incentive bulletins show that the lowest rate was 1.9%. On a $35k SUV, the difference in cost comes out to about $1,375 before taxes & fees. This could be good news for buyers who've seen a complete lack of rebates and little to no discounting at dealers.
Although the 60-month rate remains unchanged at 1.9%, Hyundai is offering a lower 72-month rate of 2.9% (down from 3.9%). As a result, a 6-year loan costs a little over $1,100 less than it did before. Sadly, lease prices are unchanged at $339 for 36 months with $3,499 at signing on the SE trim here in Los Angeles.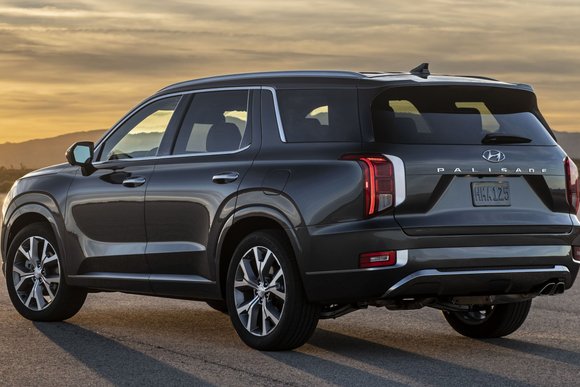 Interestingly, our analysis finds that the Palisade can be cheaper to buy than its closest relative, the Kia Telluride. Offers announced yesterday show that the best rate on the 2020 Telluride remains 1.9% APR. Having said that, a national inventory shortage could make finding these vehicles more difficult than ever before.
According to a report today from Cox Automotive, Palisade inventory fell to a 17 days' supply in August. Although we're seeing 2021 Palisades start to arrive on dealer lots, 2020 inventory is incredibly hard to find. As a result, shoppers looking to enjoy one of the best deals of the year may have to do some searching.
Thus far, consumers have had practically nothing but bad news when it comes to Palisade prices. Early offers made it more expensive than the Telluride despite a similar MSRP. Hyundai raised prices earlier this year and subsequently raised lease prices, keeping discounts unchanged through the early part of the pandemic.
For the moment, this month's development should be good news for shoppers. Offers end on November 2, but we anticipate 2020 Palisades will probably sell out soon. Explore our full coverage of the best 0% APR deals right now, with in-depth analyses of how financing can save you money when compared with rebates.