Hyundai is offering 0% APR plus no payments till 2022 on the all-new Santa Cruz ahead of Black Friday. Based on our analysis, this marks the first time that the brand has offered zero-percent financing since the truck's official this past summer. For the money, this could be a surprisingly good deal in time for the holidays.
According to a bulletin sent to dealers, the promo began Tuesday and is available on all versions of the 2022 Santa Cruz when choosing a loan up to 48 months in length. 60- and 72-month terms are also available at 1.9% and 2.9% APR, respectively. Given the fact that there are no rebates, we consider this a great deal.
As part of its Winter Sales Event, Hyundai is also offering No Payments For 90 Days. As a result, shoppers may be able to get 0% financing and make no payments until next year on what has reportedly been one of the fastest-selling vehicles on the market. Sadly, there are some important catches worth knowing about.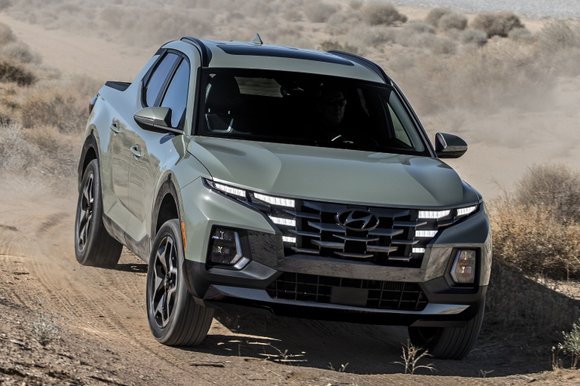 First, Hyundai's 90-day deferred payment incentive is limited to loans up to 48 months in length on the Santa Cruz. Considering the average car loan is significantly longer than that, this could be a major disadvantage. To put that into perspective, GM is continuing to offer No Payments For 120 days across much of its lineup.
Still, this remains the best deal to date on the Hyundai Santa Cruz. While it remains one of the cheapest trucks you can lease, Santa Cruz lease deals offer no advantage whatsoever for Black Friday. Shoppers may also have to contend with the possibility of dealer markups if demand outstrips availability in your area.
When the truck first went on sale, Hyundai offered a $269/month lease deal. Although we found that the Santa Cruz has a worse residual value than the Ford Maverick, we think shoppers should be sure to weigh their priorities carefully when deciding whether or not the Santa Cruz really is a good truck to lease.
Current Hyundai offers are set to end on January 3rd.