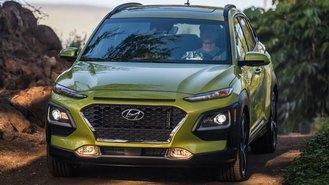 Well, that was fast. Barely a week after introducing its first advertised lease on the 2018 Hyundai Kona, the Korean automaker has slashed pricing by a whopping $70/month.
The move comes just two days after our analysis concluded the vehicle was actually more expensive to lease than a Santa Fe Sport despite a $3,800 difference in price.
So how much does it now cost to lease a Hyundai Kona? What are the key differences with the previous deal? And is the deal any good?
Here's what you need to know.
Price Cut
Effective today, lease bulletins from Hyundai list the 2018 Kona at $199 for 36 months with $2,399 due at signing. As before, this gets you a mid-level SEL trim with an MSRP of $22,100, and an allowance of 12,000 miles per year.
That equates to a $70 cut in payment compared to the $269/month lease that debuted just last Friday.
As we pointed out a few days ago, the effective cost of that lease was actually $336/month, $9 more than a 2018 Santa Fe Sport even though the Kona's MSRP is $3,800 less expensive.
Following the change, the effective cost of the Kona has fallen to $266/month. As a result, it's now $61/month less than the Santa Fe Sport ($327) and $41/month less than the Tucson SE ($307).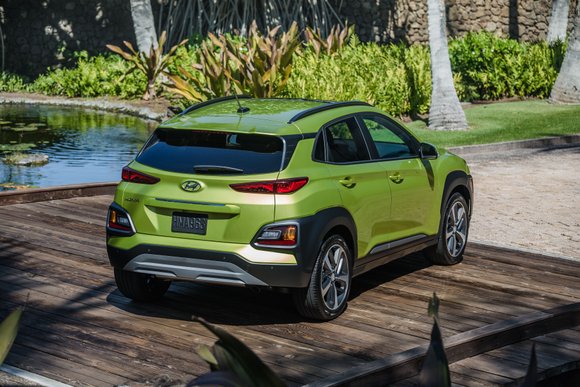 This sort of change is not normal barely a week after an offer's introduction.
We don't know Hyundai's rationale for the abrupt shift, but it's likely that one of Hyundai's own dealers may have pointed out just how expensive the lease actually was or how it could be hard to justify such a large premium.
So what changed exactly?
First, most versions of the Kona now feature a $1,000 lease discount. The one exception is a larger $1,250 incentive on the SEL, which is conveniently the trim featured in the advertised deal. Previously, there was no lease cash whatsoever.
But that's not all.
The underlying money factor has also fallen from 0.00121 to 0.00022. That may not sound like much of a difference, but that means the interest rate has effectively been cut from 2.9% to 0.5%.
That's a huge difference that, with the new discount, equates to big savings over the course of the lease.
Based on our analysis, that comes out to a difference in cost of over $2,500 depending on whether or not you decided to bring home a Kona on Wednesday or Thursday.
How It Stacks Up
Comparing effective costs, the Kona SEL is now $15/month cheaper to lease than a 2018 Honda HR-V EX ($281). Next to Ford's new EcoSport ($275), the Hyundai has a $9 advantage.
However, the Kona comes in $21/month higher than the 2018 Mazda CX-3 Sport ($245) and Toyota C-HR XLE ($245) in places like Los Angeles. Both come with a pre-collision system, something that doesn't come standard in the Kona and isn't available at any price in the HR-V or EcoSport.
Unfortunately, we still don't consider the latest lease on the Kona to be an exceptional value given what it's up against. However, thanks to a more competitive price, we consider the vehicle to be in a much better position to be a hit with shoppers drawn to its fresh looks and attractive feature set.
Learn more about the 2018 Kona »