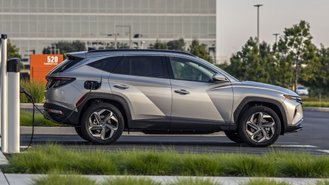 Shoppers planning to lease the first-ever Hyundai Tucson Plug-In Hybrid may not get as good of a deal as they think. Although a federal EV tax credit can lower the new SUV's cost below $30,000, a dealer leasing bulletin reveals that Hyundai intends to keep a significant portion of that savings to itself if you decide to lease.
According to a leasing guide from Hyundai Finance, the 2022 Tucson SEL PHEV offers just $1,750 in factory lease cash. The fully-loaded Limited can get you access to $2,500. To help put that into perspective, Hyundai says that the SUV qualifies for a $6,587 EV tax credit. That's over $4,800 in potential lost savings.
But that's not all. These figures are based on offers here in Southern California and certain zero-emission states. In a city like Denver, a closer look finds that Hyundai is offering no lease cash whatsoever. That's a major disadvantage that could effectively penalize vehicle shoppers living outside of CARB emission states.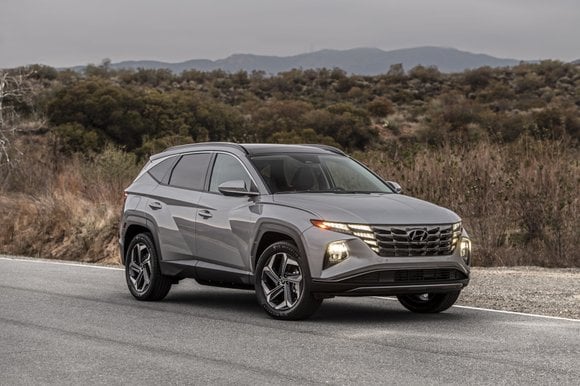 While plug-ins offer some of the biggest discounts despite an inventory shortage, the truth is that the tax credit isn't guaranteed. It's not a rebate, and manufacturers can sometimes choose to withhold its full value on leased vehicles. In this case, Hyundai's captive financing company appears to be keeping the difference.
This can have a major effect on cost for those comparing the Plug-In versus the Tucson Hybrid. On the East Coast, Hyundai's advertised lease deal on the Tucson PHEV will start $100/month higher than the Hybrid. For comparison, those who happen to be eligible for the full tax credit may find the Plug-In cheaper to buy.
To be fair, this isn't the first time that an EV or plug-in had this quirk. As we reported earlier this year, Ford isn't passing along a $7,500 tax credit on the wildly popular Mustang Mach-E. That's a totally different approach from the new Volkswagen ID.4, and could result in a significant difference in potential savings.